Speaking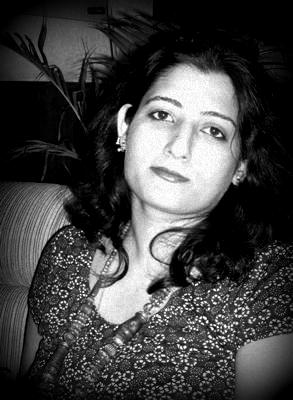 Jigyasa's work journey started with advertising agency and then she went on and took  up  assignments in Brand Image Consulting on Packaging artworks, Events and  Marketing  Communication consulting. All this while, I nurtured my quest of Public  Speaking with few  associations in academics and corporate.
Jigyasa recalls starting off with a voluntary assignment of helping out her production  team at  ABPS (Alia Branding Production Services) for their training role-plays and  soft-skills. She  found it very exciting and she says, "I knew I am going to do that more  often."
She has always been an active blogger since 2006. On her blog she writes about the  marketing trends – design or digital and latest start-up strategies. Few of her early articles got published and streamlined her parallel path.
Her first association with B-schools began in the year 2008 as a Resource Person for IIM- Shillong where she talked about Branding, Mall Management, and Retail etc. From there she went on to Corporate for Social Training.
Now that I am culturally well travelled, I enjoy talking about my subjects with more relevance to my audience. With almost a decade long experience in Branding industry, we now take Branding Workshops for businesses.
Some of her Engagements include:
Panelist for Discussion on, Entrepreneurship – What they do not teach in B-schools, IBS Gurgaon 2015
Start-up Branding – Workshop at National Marketing Conclave 2013, KSOM Bhubaneswar 2013
Retail Management – Scope & Opportunities in Kohima, Govt. of Nagaland, 2012
Marketing – Education, Scope & Careers, SRM, 2012
Green Branding & Sustainable Buildings, CEDNER, IIM-S 2011
VAS in Media, Healthcare and Telecom, CEDNER, IIM-S 2010
Chair Member for Panel Discussion on Sustainable/Green Branding @ ICBM 2010
World of Retail – Customer, Convenience & Career, CEDNER, IIM-S 2009
Alcohol De-addiction – Significance & Practice for Ambuja Cements, Ropar, 2009
Relationship Marketing – Need, Significance & Emerging Trends, CEDNER, IIM-S 2008
Soft-skill workshops at Lovely School of Business, LPU – Jalandhar, 2007
Management Skill, Program Moderation @ ABPS Annual Workshop, 2007
Her training audience includes students, fresher, middle level management, start-up aspirants to the Assam Rifles Officers. The journey so far has been good and her listeners' categorize her as an Energetic and Enthusiastic speaker with realistic approach.
Apart from Brand Consulting and Brand Workshops, she writes about Branding, Entrepreneurial motivation and how start-ups can leverage their respective ventures. She has also been an associate writer for magazines like – Marketing Mastermind and has also been a guest blogger for alloutdigital – a site for digital marketing insights.
Here is a glimpse of some of her training/workshops.