Personal Branding
Your free
PERSONAL BRANDING CHECKLIST
will hit your inbox within minutes, as a valued subscriber, I'd like to do something special for you to help you get fast results, so here's an offer.
Start Attracting High-Ticket Clients Who Are Already Sold On Paying You For Your Knowledge, Expertise, And Services by
BUILDING A PERSONAL BRAND.
Book a free strategy session with us to know how we can help you as well to build a personal brand.
Have you been
ignoring

your

personal brand?
Just because you don't have enough time to work on it?
Even when you know that you are missing out on opportunities because of this?
If so, then we can help you.
We deliver hands-free personal brand growth for
Entrepreneurs
CXOs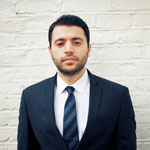 We do all the work. And, you see your brand grow.
Don't know where to start?
No worries our proven personal brand development process will guide you every step of the way.
Our Personal Brand Growth Process



Step 1

Book a Call with a Personal
Branding Expert.




Step 2

Discuss your Personal Branding Goal and get Custom Recommendations.




Step 3

Choose a Plan as detailed
below..




Step 4

Kickstart your Personal
Brand Growth.
Choose One of the Following Options to Get Started
Personal Branding
Optimize
Boost
Accelerate
LinkedIn Profile Optimization
Profile Assessment
Profile Goal Setting
Summary Optimization
Career Growth Path
Embedding Media
Personal Website
Domain & Hosting
Design and Development
Content Layout & Content Writing
Google Optimization
Linkedin Space Management
For 1 month
Brand Development
Vision Boarding
Personal Brand Identity
Brand Discovery & Story
Website Design & Development
Domain & Hosting
Design and Development
Content Layout & Content Writing
Google Optimization
Part 2: Regular (Monthly)
Digital Marketing
Targeted Content Pages – for each service/ product and campaigns
Optimizing those pages and setting the lead funnels
Social Media Overhaul
LinkedIn Profile Optimization,
Facebook,
Twitter,
Instagram,
LinkedIn,
YouTube
PR Exercise for Brand Boost in the leading online communities
Personal Brands We Power

See What Some of Them Say About Us
Give her a task she likes and you can expect a masterpiece. Be ready to be impressed and often dazzled by her work and sheer thought process.
I couldn't be happier with choosing Jigyasa as our brand consultant. From my first meeting with Jigyasa, to the present, the 30TH FEB team has been truly amazing! Year on year they have shown care, professionalism, honesty and creativity for everything related to my brand. Team has gone beyond the call of duty during our Physical Fitness campaign, which we will always remember and cherish. We still love our new logo today, as much as the first day we saw it. You guys are the best. Keep Rocking ! Thank you!!
Eating Our Own Dog Food
We use the same process we use for our clients to grow our founder's personal brand.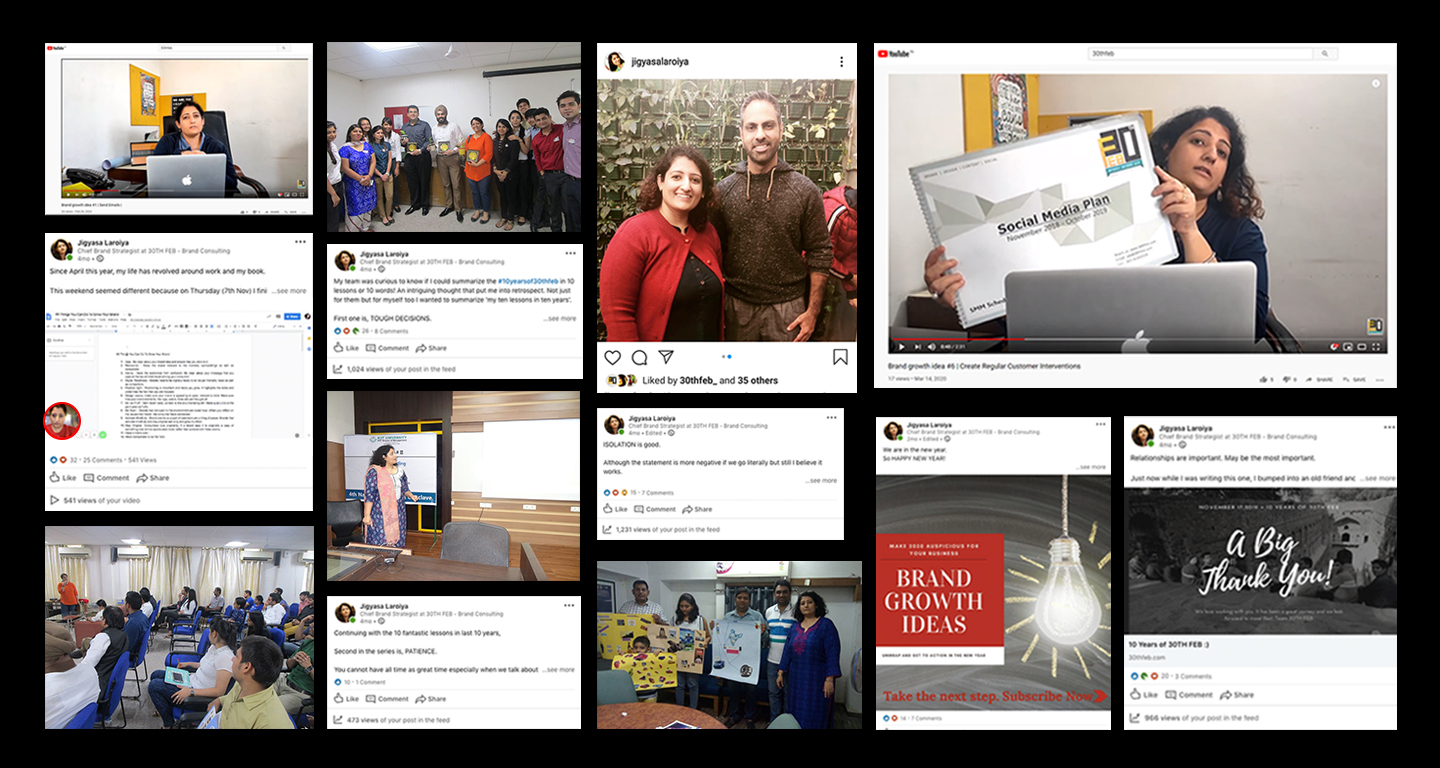 Frequently Asked Questions
Check out the frequently asked questions about personal branding below.
Q. How much time would I need to dedicate?
A: From 1 hour a month to 1 day a month maximum.
Q. Can we do it without a website?
A: Yes. We can.
Q. Can personal branding be combined with my business branding?
A: Both can be carried on parallel to each other but both are different from each other.
Q. Where should I promote my personal brand?
A: Your personal brand reflects right from your email, your LinkedIn profile, your social accounts and even to the extent of your ringtone or an out of office message.
Q. Is there a way to assess the personal impact my brand makes?
A: Yes. You can assess the impact as per insights on your personal brand.
Q. What is brand discovery?
A: Working on your core areas, the expertise and also those that you are passionate about.
Book a Call now with the Personal Brand Expert