Brand Naming Strategies and all you need to know about it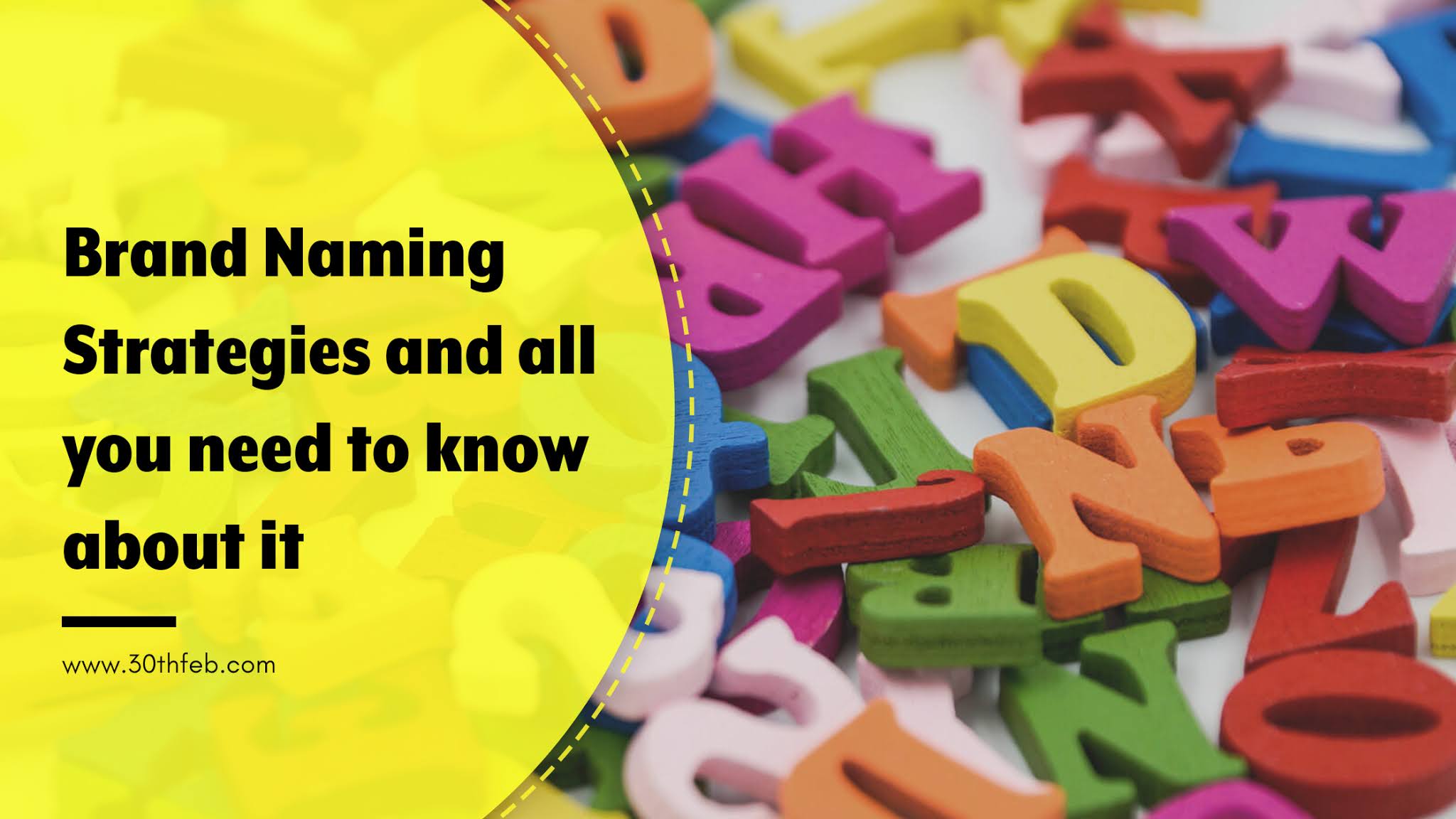 Red Bull, Coca Cola and Ford, those are the brands that always believed in being illogical at times. Every time, they did it they experienced grand success.
Call it the weirdness, rawness logic or just illogic – it has worked because it lived the brand expectations. For picking a great 'Brand Name' you need to believe in the purpose of your business first and have a clear understanding of your target audience. Once you know that, it's time to embark on the journey with a perfect Brand Name.
Having worked on 18+ brand names, our chief brand strategist believes that knowing the above mentioned two things is all you need before you get to picking the right brand name for your business. "Every brand name should have a story of its own", she quips quoting some of the most popular brand naming examples.
Why do you need a good Brand Name for your business?
The brand image of a business as a whole adds credibility to product efficacy and provides an assurance of quality, letting consumers know what they can expect when they buy a product. The brand name is one of the most powerful assets that help in building on that image.
Building and maintaining a brand identity helps make it clear to target customers what your company is about and how your products and services benefit them. And the brand name along with the logo and tagline needs to be the adjective that defines your brand's character.
Every business wants to stand out to attract more attention and connect with people to be memorable. One way to do that is with a memorable business name. Because one of the first things a potential customer learns about your business is its name, it's vital that the name makes an impact. And when someone comes up with an intriguing or interesting naming technique, others follow suit, creating a name trend.
Brand names need to be memorable, hint to function, shift thinking, and sometimes become syn. For example take- Google, Starbucks, Amazon, Pinterest, Blackberry, and Netflix. Successful brand names tap the intersection between brand expression, differentiation, and consumer impact and fulfill the following criterias:
Branded: the name should support the brand positioning
Distinctive: the name should be unique to other brands- whether inside or outside of the industry
Energetic: the name should bring the product to life
Flow: the name should have a harmonious flow with the products offered and look appealing
Easy: the name should be easy to spell and easy to pronounce
Depth: the name should have multiple layers of meanings and associations. It should be expandable according to new lines or products or services
Story – the name is memorable and communicates a point of view
Ownable – the name has no conflicts with other brands in any category
Process you should follow in Brand Naming?
Set clear objectives
You really want your brand name to stand out?
If the answer is Yes, then set a creative brief that outlines what you want to do in the naming journey.
Also think about people whom you want to involve in the naming journey like shareholders,key employees etc. Decide what meaning you want to convey through your brand name.
Define the core Identity
Decide on what the brand wants to convey. Also what people think when they see your brand. The best brands work around their mission,vision and brand values.
Create a user persona
Before the brainstorming sessions starts,make sure you have a distinct user persona. User persona allows you to step into shoes of people you want to sell.
How to test your brand name?
There are many steps involved in Naming process. From brainstorming words that align with your brand personality to refining your options with careful audits and evaluations.
Make sure your name is memorable and engaging, as well as available for legal perspective.
Here is what you need to remember while deciding on the name:
Make Sure Your name is memorable
Name has to be memorable to be effective. For an attractive name make sure it's short,simple and easy to spell. Remember if your audience has a hard time pronouncing your brand name,they will have a hard time to talk about the brand with friends. Companies with complicated names are often forgotten.
Check the name translation
If you are planning to expand your brand in other countries or territories,make sure the brand name you choose translates well in every region. A little bit of research can save you from embarrassment.
Do your Due Diligence
In this competitive world it's difficult to find a competitive name. Before you fall in love with a name, make sure you successfully apply for a trademark. Your site should have the same name as your business.
Popular Brand Naming Strategies
1. Individual Branding
Under this strategy different brand names are used for different products by single companies in the market. This helps in brand differentiation. This strategy is really costly. Reckitt Benckiser has given different brand names to its products like Cherry Blossom, Robin, Lizol, Colin.
2. Blanket family Branding
This strategy refers to the use of the same brand name for all the products. For Example Samsung,BPL,LG etc. New products are easily recognised as they are launched under an established brand. This strategy is simple and economical.
3. Seperate Family Brand Name
Some companies classify products produced by them in different families and then give separate brand names to each family.
4. Company Name Combined with Individual Name
This strategy is all about joining the corporate branding and the individual branding. For example Tata salt, Tata Indicom, Tata Tea, Tata Indica etc.
So now when we know about Brand Naming. We should also know that brand naming should always be done by professionals. Someone who knows the branding, is upbeat about consumer insights and can design the best for you and your brand.
Branding agencies play a vital role here. But how to choose the best brand naming agency? Well, keep these points in mind and you are sorted:
Agency Capabilities
Consider the name of the agency and how they showcase their presence on the website and social media platforms. You should look out for capabilities along with personality that might work with your company.
Response to Challenge
The best way to understand whether an agency can help you or not is talking face to face or schedule a call. Observe,
What questions they ask
Do they seem to understand your business and challenges
Do they have a process that seem to fit with your organisation
How do they handle trademark changes in the past
How do they solve challenges
Who is the team who will work on the assignment
Naming is a collaborative effort. You need to know who you actually like to work on the project.
Answering the call
When it's time to review proposals, consider whether they have demonstrated an understanding of your unique name challenge. Be suspicious of very low pricing. Naming involves creativity and cost.
If you are following the above steps, then you are likely to find a brand naming agency who can be creative and enjoy the process as well.
Choosing a brand naming agency is not that easy. Being vigilant always works. Consider the above mentioned points while choosing a brand naming agency. And always trust the vibe of the agency, go with their logic and at the same time, allow them to go free with their ideas.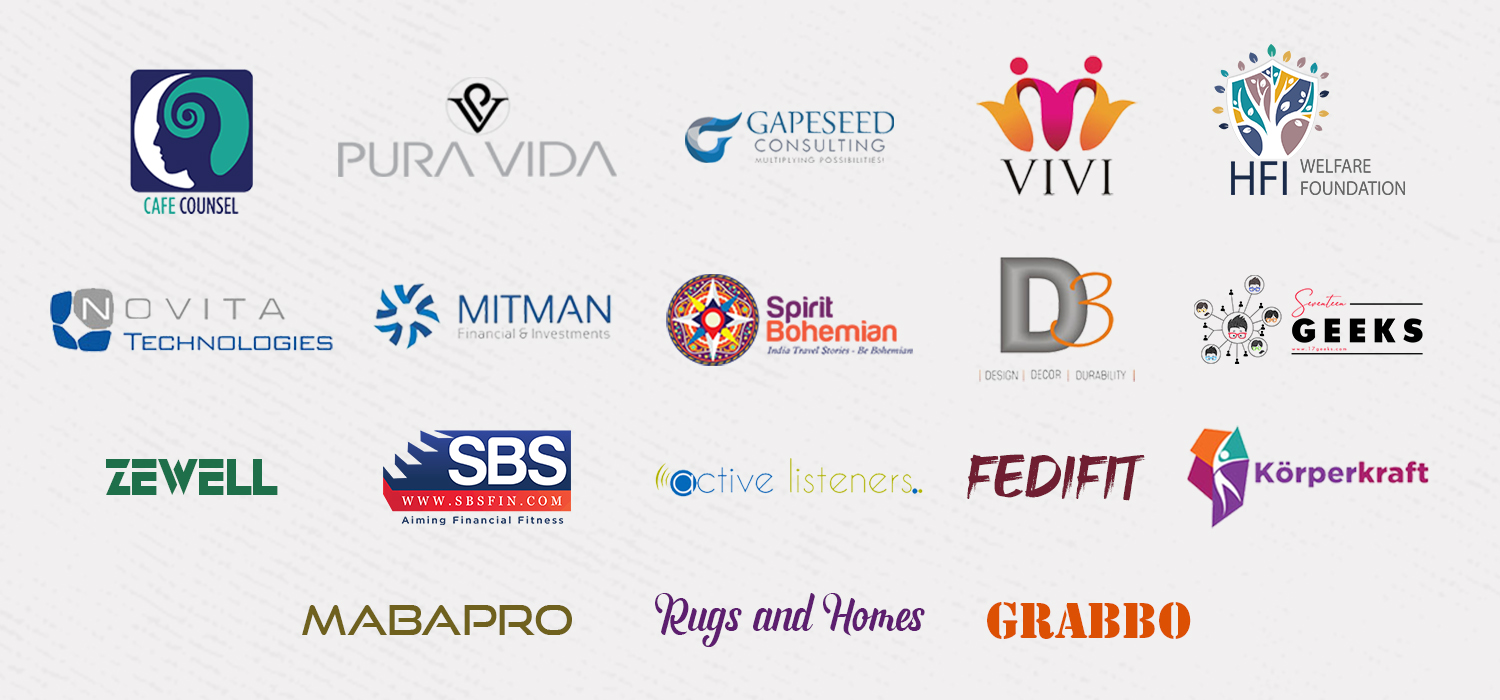 The above graphic shows some of our Brand Naming & Identity works. If you think that's exciting, let us connect and see how beautiful a brand name we can get for your business. Connect to us here or write to: ask@30thfeb.com