7 Reasons Why You Need to Hire a Brand Marketing Agency to Level Up Your Branding
According to Forbes, unattractive website designs can result in 38% of visitors to stop responding, yet modifying the colour theme of your marketing materials might boost brand recognition by up to 80%.
Among all consumers, 59 percent buy from well-known brands. To put it in another way, the more individuals who appreciate and recognise your brand, the more likely it is that they will desire to work with you. Clients anticipate consistency from you concerning brand recognition to enhance that familiarity. Achieve this on your own could be hard, particularly in light of the intense competition for reputation in the industry today. A branding agency can be useful in this situation.
Over the past ten years, the landscape of agencies has undergone a substantial transformation, and neither trend appears to be slowing down. More and more, brands prefer to work with businesses that possess a comprehensive understanding of all facets of marketing. What then makes an agency apart from an internal team? What would persuade you to hire one? By taking these 7 reasons into account, you may be able to see why it is a smart idea to work with brand agencies to enhance your branding.
To start with this, it is important to know what branding is.
What is branding?
Business Directory claims that advertising campaigns with a unifying theme are primarily to blame for giving a product its own unique identity and image in consumers' minds. Building a unique and significant market position that retains and attracts repeat customers is the aim of branding.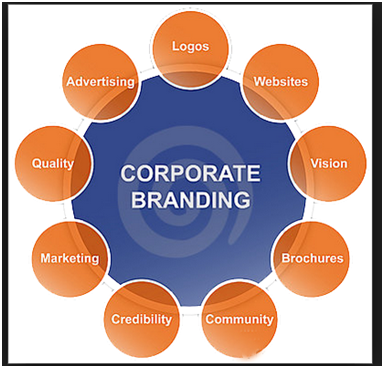 What is the significance of branding?
Your business must participate in branding activities since they impact how people see you. Your company can attract more customers and greatly enhance brand recognition with effective branding.
Consider the following aspects to illustrate how branding might assist:
Increasing business value
Attracting new customers
Increasing trust and goodwill
Growing brand recognition
Why do you need to hire a branding agency for leveling up your brand?
Possibility of Innovation
You can obtain a fresh perspective from a branding agency or outside expert that the internal creative team might miss. The acceptance of a completely impartial opinion creates strategic opportunities.
Objectivity and a Fresh Approach
Regardless of whether you employ an internal marketing team or a creative team, hiring a branding agency will give your brand a fresh outlook. Because they are continually exposed to the organization's branding, the organization's internal workforce finds it challenging to maintain objectivity.
Enhanced knowledge access
Rebranding and branding are commonplace tasks in a branding agency. Working with a brand agency provides you with the assurance of mind that their expertise is up to date because many minds are operating there.
Having access to cutting-edge technology
A branding agency has experience in developing a brand that conveys the organization's mission, values, and culture. Companies that specialize in digital branding have access to specific marketing resources, like software, licenses, and tools, which they can utilize to customize the brand.
Effective ROI
Any business that wants to be successful must devote enough resources and time to promote its goods and services. A branding agency will offer creative ideas that exceed the skill set of the workforce and aid in the development and revenue generation of the company.
Set yourself apart from your competitors
You can differentiate your company from the competitors in the market by developing your brand with the assistance of a branding agency. Potential consumers will know about the service offerings you specialize in due to this. Using the company's branding services will change your voice, appearance, and mood.
Aids in Expanding Your Clientele
Employing a branding-savvy agency can assist you in bringing in new customers. This only happens in a market that is constantly changing when your business is well-promoted and comes in front of the right customers.
"Brand is the comprehensive sum of customer experiences, which includes visual, tonal, and behavioural brand elements, which are frequently affected by interface design," says Kate Kaplan.
If you intend to create a brand out of your business, 30TH FEB is the way to go. Our experts can help you in making your brand unique.
For any query, feel free to reach us at: www.30thfeb.com.