Better Brand your Business in 2014
For those of you who are already working on their brand, and those who have finalized the idea they are going to launch, have got an idea and planning to launch sometime this year or early 2015. Here are few quick tips which are trending and will evolve in the year to come.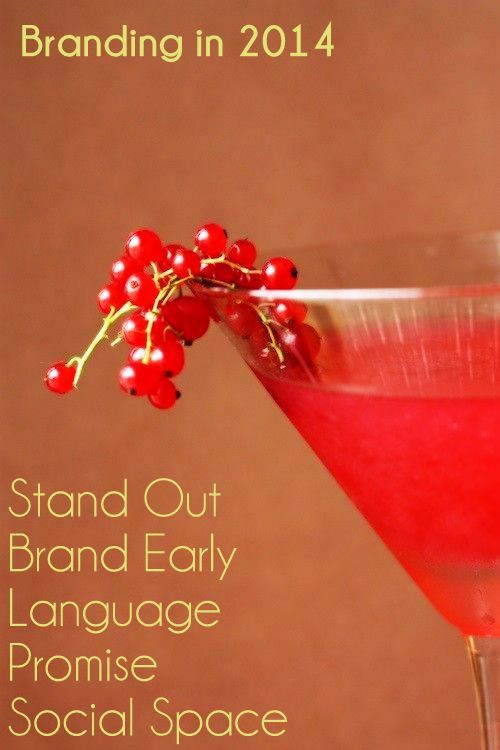 Assess your Idea, twice
The consumers are informed, the market is expanding, and the reach is growing multi-folds. Brands are reaching customers door steps from the world over. Be it a British apparel brand, a handmade Bangladeshi craftwork or even the Prasad from an auspicious Indian temple everything is being offered where a consumer needs it.
From services to the brands, ideas are spreading fast in the world over. It is never recommended to launch a 'me too' brand but even if you are working on an existing idea, you need to make sure that you stand out and make a difference – in offering, in pricing, it positioning, in service delivery or anything but you need to stand out. Explore how!
Brand Early
Yes, branding early is beneficial. It gives the right edge over other starters, provides the ample of opportunity to lead and overlap the competition.
At 30TH FEB, we always recommend our clients to Brand Early. It is fine to launch a little late but it is essential that you launch a brand and do not become another business. You may argue that there are many businesses which excel without branding themselves but the coming times are going to be difficult if you do not brand.
It is also important if you want your business to stand out and make its own space in the existing market.
Speaking their Language
When you create a brand, customers should be the most important aspect on your mind. And while creating a brand, working on their communication, devising brand story – you should work on their needs & wants. The brand should speak their language and not your idea or vision for your brand.  It is significant to reach out to the customers by talking about – the benefits that your brand offers to the customers, what your brand communicates is the 'key influence' on customer in making a purchase decision.
It also helps the consumers in making a choice over competition, to assess why your brand is better than the existing one or what makes your brand a better choice.
Sometimes an exciting brand name, a relevant design and attractive communication leverages the chances of your brand get noticed and it also triggers consumer interest and results in impulse purchases.
Keeping the Brand Promise
You need to know it all before you promise something. The marketer needs to understand the competition, the existing gaps and only then make promises. A promise not kept will not just create an identity crisis but it will dissolve the entire brand image.
For new brands, starting small is ok but starting with truth is more important. A Brand Image is assessed based on the name, design, image and quality. Like it is important to launch with a clear identity – launching a quality brand will only lead to a sustainable business.
Watch Out the Social Space
The 3C's that matter most in current times is Customer, Connections and Content. How sure you are about the customers for your brand, are your connecting them at the right place, are you spreading the right message – is your content right?
A marketer must be careful with all the 3C's of the Digital worlds. You need to watch out the space for 3C's. If your customer is the one you can connect on the road side though an outdoor hoarding, make sure you are not writing blogs and spending on facebook likes.
If a product is youth & urban, connect with them on the social networks, reach out through the right content which is relevant and interesting to the TG. While you work on any promotions, managing customers, connections and content – you need to make sure of the reach, offering and service availability. Connecting with more consumers and reaching out to lesser audience works against the brand. So the brands need to be constantly managing their social space.
Above are few tips which we observed and are trending as our Brands perform in the market. With the year on, we will be sharing more evolving trends in the brandosphere.