Two Days and Three M's of Digital Reboot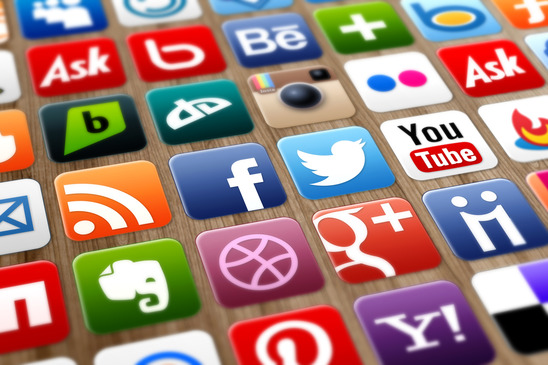 It is really been long that I took time out to share updates on my entrepreneurial journey, experiences or hurdles, struggles or happiness, profits and losses!
Unlike everyone else entrepreneurs cannot take it easy, they most of the times work for more hours, procrastinate due to tiredness and sometimes are found juggling between the dream run and reality.
It is all so interesting, needs patience and needs dare to.
It is been 5+ years of entrepreneurship for me and I kick-started this year with an agenda. Learning something and enhancing my skill-set, personality, friends or network was a part of it. Half the year gone by and I was yet to get a boost to do something exciting. I had been thinking of learning music, a new language etc.
But being a business woman that I am, I chose a Digital Marketing Workshop to start with. It will help me brush up my digital skills and in turn will help my business, my work and it was for just 2 days of a weekend. So I enrolled for a digital reboot. And because I was excited about it, I had mailed my doubts & queries on module subjects to our trainer a day before the workshop! How mean, nope; how resourceful!
Another good thing about this whole thing, I was looking forward to meet people, make connections, to reach out more entrepreneurs for ideas & inspiration and to make friends.
I planned to reach on time and with the excitement and good habits I managed to reach early on day one. It was good as I got to connect with some of the participants and was happy to realize that many of them were entrepreneurs. And each one was exciting for the digital reboot with masterclass.
The fact brought in some more positive energy. Continuing, here is brief about the session and my version of Three M's.
Hope you enjoy reading.
————————————————
The Opening Act was simple 'Om Chanting' and I quite liked the logic for doing this, it helps us gain ourselves together and let go the several kinds of energies we all carried from the pre-occupied hassled world. And guess what, because of this simple trick – we were all digitally energized by the end of Day 1 and all the more ready for Day 2.
Day 1 was all about Blogging, Content Marketing and Email Marketing.
How boring they sound to you?
Writing – are you kidding me?
Well you got to learn about them to understand. I being a blogger since 11 years now and lately been managing content for various clients – know that it is not easy to write. But how and why it benefits a business – is something we cannot ignore. Yes, it is not a quick strategy but it undoubtedly offers long term benefits and recall.
Blogging was closely followed by Email Marketing and then Content Marketing. I am not detailing any of that here- as you will soon see all the more of that in 30TH FEB blog and emails.
We had questions, doubts and even more questions and we were in no rush. We wanted it to go on. By the end of Day 1 – I already had 10 tasks streamlined for me and my team.
Thanks to those from BFSI, my notebook was smiling with ideas for our clients too. All in all, we had a good day.
Day 2 was about Facebook, Twitter & Linkedin
Who doesn't love them? Well business owners and early entrepreneurs don't. Because they need to manage the business and that is why they cannot manage the show.
But believe me; I have been managing the show almost 6-8 brands but how I managed it today with the help of tricks & tools explained to us is very time saving and quick. And guess what, I managed it for a week already!!
Can you think of the time I have saved and how much could be accomplished in a week? Perfect is what I feel right now. Having learnt about Smart work forever, I realize, it is high time we all become Digitally Smart. If you cannot really do it all, write to us.
The integration of other tools and applications with each other was an exciting part of day two. The analytics, how advertising works for businesses through Facebook, twitter and linkedin was beneficial. And I am sure many in the batch got benefitted with the basics too. We actually came across some of the first –timers who created their social accounts, posts and learnt tactics like news jacking for better organic reach. Some of them seemed thrilled.
Now that you have the brief of what we did and thoroughly enjoyed the 2 Days of Digital Marketing here are the 3 M's who have all the credit. The Three M's of Digital Reboot namely,
 I knew him as an author, a blogger, a digital  enthusiast, a startup promoter, and lot many  things. I have connected with him many times, be it  a TEDx event or a Bloggers meet. But this time, he  was a trainer – a most approachable one exactly as he is in person.  I can easily call him #Digipedia (digital Wikipedia) now, not just for the things which I am sure can be read, learned and practiced anywhere but for the most relevant of all examples, the worldwide inspirations, the case studies and the success stories.
I am sure that has helped not just me but all of the participants in gearing them together and start digital evolvement with Great Spirit & energy.  He was bringing in lot of relevance in the training thru the examples to each one of the attendees.
The batch was a perfect mix of entrepreneurs – early startups, established one, services, distribution, manufacturing and corporate personnel from human resources and events industry. If one is from a Financial Advisory, another from a Beauty & Wellness, if one is running an online marketing firm for mobiles, other is managing a startup on supply chain and Mohit – just offered the right set of advice, digital tricks and success stories to bring relevance. For those who are interested to know more, visit his website.
I am glad I chose masterclass for my digital reboot! The internet is bombarded with schools offering Digital Courses and workshops. Every day you receive a mailer, came across several facebook ads about the digital studies and yes, I had been checking them all. But I am sure I made the right choice because most of those were taught like theory and no practice. The course was not only designed but was also customized as per the audience and I am sure like me, others would have felt it too.
For startups, entrepreneurs, solopreneurs who are just beginning the innings – Masterclass has a lot to offer. For those interested, here is the website link.
Magical Spirits – of Learners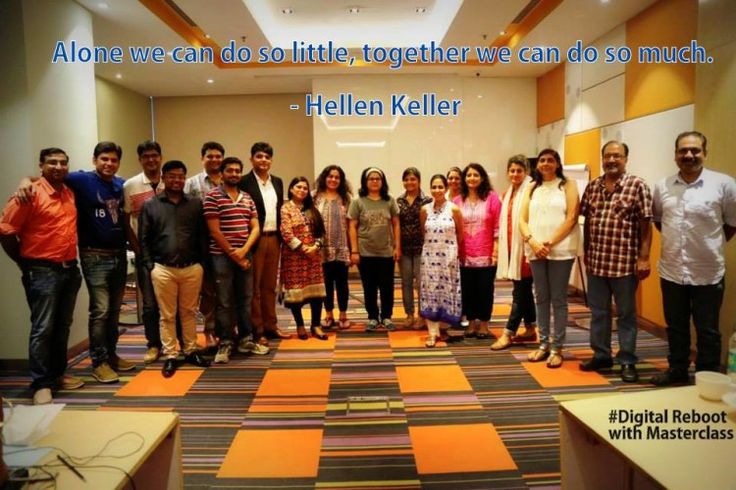 If the audience is boring, the sessions get boring. Gladly, neither the extended hours of training, extra questions nor the heavy rains in Delhi brought a frown to the entire set of learners! Everybody was just so excited throughout to learn, up-learn and re-learn.
It was a very interactive weekend and I am sure each one is benefited in some way or the other. When you network – you increase your knowledge net worth. Be it the idea, the discussions or the experiences- they were enriching and opened several other doors of imagination.
Most of the participants felt they are carrying a lot of homework – to be done for their respective ventures.
All in all very interesting 2 days of learning and interactions. And for more updates on Branding and Digital Marketing, keep visiting this space.
Signing off…..Keep Faith. Keep Working. Go Digital:)