Startup Branding– Get the basics right!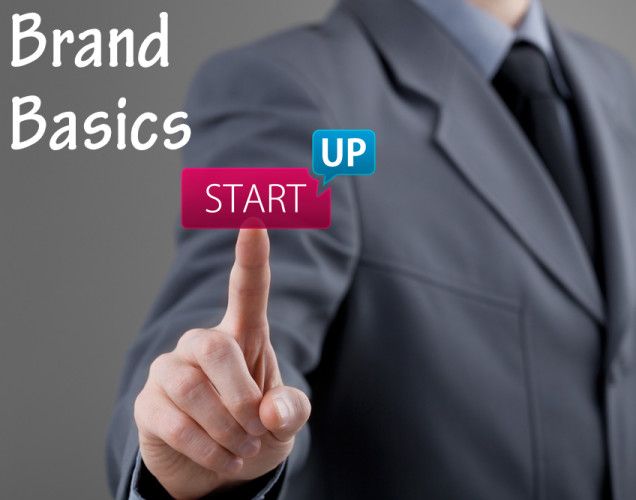 A small step of careful branding can bring about a bigger change for your business entity. It can make you a household name and a widely respected company. But first you need to understand that your brand represents 'what you are selling'. If you hit that chord right, there's no looking back. Here's a list of the basics of startup branding that would surely help you perceive your brand in a whole new direction.
Do you know your customer?
The foremost thing you need to understand well when launching a brand campaign is 'who are you selling' your product or your service i.e. your TG. Right from introducing your brand logo to creating a website, the key is to serve according to your customer's interest. It's not just to create a visual identity; it's to create a niche within your business category. A branding should be reinforced such when a consumer thinks of your category, they should immediately recall your company. There's no doubt that the companies with an established local or national brand come to mind but don't forget they were at the starting-edge some point of time.
Clearly, that is what makes it significant to have a clear identity, straight message which reaches the customers and delivers your brand message in such a way – that they remember it. Not always the targeted audience works best for your product, it's important to have a sound market knowledge. Conduct External Brand Audits, speak to real customers, and step into the shoes of the people you are trying to influence. For the same reason Nestle India Limited (NIL) tried to position the Noodles in the platform of convenience targeting the working women. But it found that the sales are not picking up despite heavy promotion. Research then showed that Kids were the largest consumers of the brand. Realizing this, NIL shifted its focus from working women to children and their mothers and repositioned the brand towards the kids using sales promotions and smart advertising. NIL aggressively promoted Maggi with taglines such as "Mummy BhookLagi", "Bas 2 Minute". This was the initial positioning after the recent incidence in Nov 2015 maggi repositioned itself to a wider age group which included the adults as well.
Know your competition
An intensive research about your contemporary competitors will help you position your business right. Is your pricing too high or too low? Is your quality better or worse than competitors? Get answer to every question while you study them closely. The study helps building your offering with a unique positioning which is very important aspect of startup branding; it helps identify the gaps and many a times helps you offer a service to the consumer that others aren't offering.
Spread your Story
Once you've completed your competitive analysis, you should have a good idea of how to write your brand story. Each chapter of your story should give your customers a reason to care. Be it a unique tagline or a store poster, a mailer or a social media post, every branding should tell a tale that revolves around the customer. Remember, their need should be your deed.
A typical brand story starts with the title- the story name, the logo, your tagline, your brand content and your messages all through the brand communication.
Let Social Media be your storyteller
Be it cake or crab, pin or plane, every business consider social media platform as the super hero in disguise. Be a forward thinker to utilize this platform to reach out to your consumer. Once you've figured out the best story, you'll want to share it everywhere—on your website, your blog and across social media. Make a brand page on Facebook, build your company blog, hover up on Twitter, make a brand video and go viral on Youtube. Be creative to promote interesting themes and marketing strategies that will keep customers coming back. Promote your page, build loyalty and recognition. It's the only medium that brings hands on feedback from your consumer, their likes or dislikes, all come your way. Every touch point is an opportunity to build your brand and connect with your customers. Yes, it's that easy! It helps you improvise, let's you know if you are heading right, most importantly it makes your brand visible, adds matter and brings customer reflections.
 Stay Protected
Once you have developed your company and brand – protect your intellectual property (IP).  Hire an IP lawyer and get it done correctly to avoid litigation and complications in the future.
Always remember branding doesn't happen overnight, it's a constantly evolving process, and it is about crafting an image on the minds of your consumer, living up to it and changing it as per the consumer, upgrading it as per the technology, adapting is as per the needs and more importantly identifying the gaps and filling them up.
So take your time, know your brand right and create it. And if you need help in building your brand, remember, we are happy to help.
Let us have a Startup story here – and bring in the concept of How we helped them? The two Startup Perspectives can be put in a table form:
Myopic Startup  &  Enterprising Startup
Enterprising Startup
Myopic Startup  
Amazon: Started out selling books online.  Did a relatively focused expansion into selling almost everything online. Which got it into the cloud computing market with Amazon Web Services (AWS)

 

 

37signals:Rightfully got a lot of credit for articulating the benefits of staying focused and keeping things simple.  Yet, they didn't stop at Basecamp (project management).  They expanded into Highrise (CRM) and Campfire (group chat).

HubSpot: Build a suite of marketing applications (including content management, SEO tools, social media, blogging, marketing analytics).  Later, added email marketing, lead nurturingand other marketing automation features.

Wesabe: They were convinced they could solve a pain-point in the financial lives of their users by providing more privacy and making them less reliant on a single provider. But it had a fatal flaw. "It was far easier to have a good experience on Mint (Wesabe's competitor), and that good experience came far more quickly."

Calxeda: They moved faster than their customers could move. They moved when the operating-system environment was still being fleshed out.

Flud: Despite multiple approaches and incarnations in pursuit of the ever elusive product-market fit, it didn't focus on the other aspects and eventually ran out of money.

Now it has the industry's first comprehensive marketing platform.