Budget Branding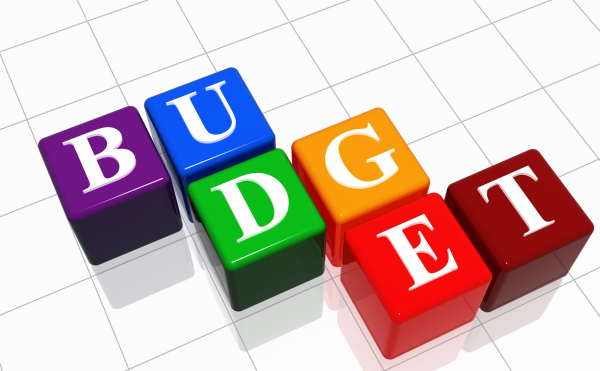 When I sat down to pen down this particular blog, the one very old proverb was going on in my head, 'Money begets money'. How wonderfully it sets the preface of this article. When you set up a particular business you aim to earn more from it only after investing a certain amount –  most likely called the budget. A budget kind of dictates how your business will be run on the beginning, what promotions you will have, where your business will be located and off course how much profit it would bring in. People tend to invest more at places that may not bring any revenue or tend to promote in a way that may not create any awareness about the brand. That needs to be avoided. A good brand identity, few free of cost promotional ways, knowing your TG well etc. can bring you more business or create strong awareness without burning holes in your pockets. We have talked about Smart Branding to gain the cost advantage but here we want to highlight the significance of Budget Branding.
First & Foremost, why is budgeting important if you are planning a start-up or you want to take your brand identity to a next level?
Saves your Brand from Myopic Agenda's
Budgeting is important because many a times, businesses start with myopic agendas with only profit motive. Well the basic intent of any business is – Profit but at the same time, we need to understand the timing & value an investment brings. Brand identity design is a onetime cost and hence shall not be compromised on. If the budgets are really low – it should be planned effectively.
Helps you Prioritize
A branding budget helps you prioritize. There are businesses which need perfect packaging more than the social media. And there are business which need perfect creative image and rest all can wait. To have a budget in the initial stage – helps you prioritize and hence you can spend smartly.
Not all the businesses required social presence. It is a myth being sold by the marketers. A clear identity and a clean website can solve the purpose for many.
Helps you in Future Planning
When you budget, you know exactly the direction you want to take your business in and budgeting at the start will help you plan your branding investment and hired agency will be in a better position not only in giving you a quote but also in planning the brand spend over a few days.
Let's discuss few do's and don'ts when it comes to investment on branding.
Do invest on your business identity first
Ensure you invest on a good designer to create your business logo and corporate identity. They need to be designed professionally because that would be the first professional image you will create for your brand. You need to work together with the designer who will help you create your vision. Don't go overboard with trends. Remember it fades away soon. So be focus of what you want, have a guideline (colour used, font type and style) for different marketing promotions so that they have consistency. Also remember that your website is a onetime investment that will help you gain more of it. So a professional website is a must.
Your customers are ought to be active on social media, your brand should be too. Engage, interact and gain feedback from customers from Facebook, Twitter, and LinkedIn. They are not pricey like any other marketing mediums, in fact they are free. You can also run promotions through your pages. It increases the visibility and creates mass awareness. Start a blog or revive your existing one – look for opportunities to guest blog on other sites.
Do remember other marketing channels
An age old and the most basic digital tool is email marketing. It still works so make don't skip it. Now-a-days people check mails on the go, so if your email features posts from your blog, it won't be overlooked. Also, leverage your offline promotions to complement what you're doing online. For example, mention your facebook link on your business card and encourage customers to visit and follow it. These might be easy to do and more appropriate marketing channels for your brand.
Don't be hideous
Make sure you're not invisible to search engines. In case there's a requirement of boosting for visibility, do it. Print few promotional materials like pamphlets, leaflets to spread the word. Always carry extra visiting cards, these comes handy and you can just exchange them when interacting with any prospective in exhibitions, meetings etc.
You don't need a huge budget to get your brand out there. Starting from a blog, to running a survey using free software to gain interesting data, producing press releases to send to journalists to building strong visibility in social media sites, all these can be done to build your brand.
For more incredible ways to help brand your company contact us through email. Write to us at, ask@30thfeb.com