Things that you can do to grow your brand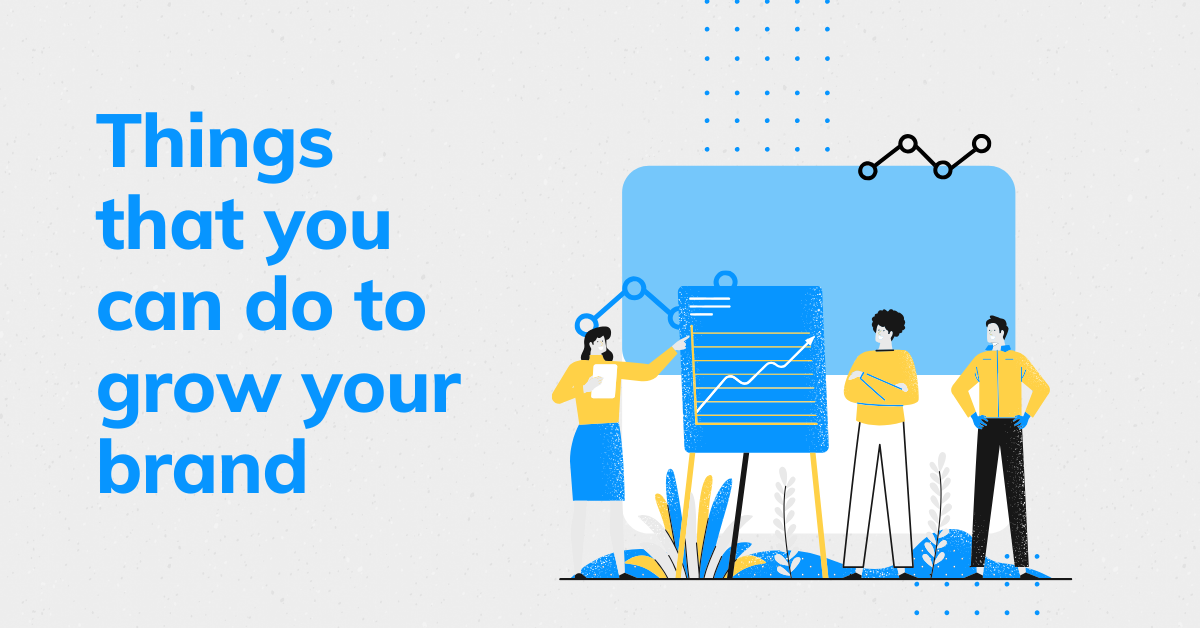 Brand marketing is evolving every day. With social media the marketing spaces have turned chaotic.
Customers are informed and picky at the same time. Smart gadgets and apps limit the brand spaces as the choice is more with consumer and less with the brands.
Brand marketers are consistently working on creating brand building paradigms that are more music and less noise for their target consumers. That is why it is fast becoming relevant to follow the rules, polish the basics and keep a brand relevant in the present context.
Following are the brand building tips to help you grow your brand.
#1 Send Emails
Don't send random emails. Call them something. I am calling my weekly emails 'brand growth idea of the week'. The one you are reading is the idea no. 1 for 2020.
The emails you send should relate to your product or service (obviously). And, send them on a regular schedule. One-off emails don't help much because you recipients won't expect them.
To make my emails unique I"ll only share ideas that I'll try myself or will only share ideas that I have applied already.
You can think about how you can make your idea unique.
Do you agree that sending emails will help grow your business and brand, but you are not sure about what to send?
Here is what you can send via email.
a blog post or video about happenings in your business (that's this week's idea)
a commentary or update about market trends. For example, if you are in the business of home decor, then you can talk about current home decor trends.
information about an industry change and how it impacts your customers
how other customers use or love your product
invite to an event
a prompt to ask a question and help them when they do
ideas your customers can use.
#2 Share What Is Happening in Your Business
Write a blog post.
Make a short video.
Send a short email.
Do a WhatsApp broadcast.
Send the plain old email.
Do it whenever you have something share-worthy in your business.
For example, we made a video to celebrate 30TH FEB's 10th anniversary and shared it with a really long post. I was glad to see messages and calls from current and past clients. I also received messages from connections on LinkedIn who had never interacted with me. That meant increased brand visibility and awareness, and potential growth in brand recall.
Don't wait for the 10th or 50th anniversary of your business, or another big event to do it.
You can share anything like a product launch, when you hire a key employee, an intern (or interns) complete an internship, you or your business wins an award, you open a new location of your business, or launching a new website.
This gives you an opportunity to connect and share, instead of selling which we do most of the time.
It makes the clients know you better, which makes it easy for them to trust you and your brand.
It is also good for your own mindset because it gives us a moment to think and appreciate special moments in our business.
#3 Offer things for FREE
Free is a powerful marketing strategy when used right.
Mailchimp, a maker of email marketing software, that started in 2001 had reached 89,000 users with its paid offering. In 2009, they decided to add a free offering as an option. Through this,
Within a year its user base grew more than 5 times from 85,000 to 450,000. The free offering branded as 'Forever Free' helped grow the brand and revenue in a big way. Last year, the company announced that its revenue will reach $700 million.
FREE works because it reduces the risk for the customer and gives you an opportunity to show what you know.
In the spirit of eating our own dog good, I offered a free 15 minutes call on 'how to fine-tune your personal brand'.
#4 Run limited time / exclusive offers
Amazon Great Indian Sale or Flipkart's Big Diwali Sale generated Rs. 19,000 Cr during the festive season in 2019. Massively led by Amazon and Flipkart, the e-tailers' year-on-year growth during the 6-day sale was 30%, said the report, which had predicted a 60-65% growth with a $3.7 billion GMV.
All of these come with the unbelievable benefits for the consumer but the businesses end up with a whooping revenues thereby making this a time-tested strategy.
Exclusive offers go well with human psychology.
Offer consulting/advice for FREE for the queries received in a definitive time limit.
Run limited time contests to trigger participation.
Long hour timelines lead to procrastination and eventually delay.
Read here about one such offer we had offered some time ago. Not only did it revived long lost connections, it also led to few good leads.
#5 Advertise
Smart businesses use advertising to take their ideas to a bigger audience.
When done right it is the fastest way of growing your business.
If you are not ready for the big leagues, you can start by running campaigns to grow your social media following or to bring awareness for your brand.
Advertise the benefit.
You can also use advertising to reconnect with your existing audience and keep your brand top of mind, or to generate leads for your business.
Advertising takes time to get it right. So, don't stop if it does not work for you the first time.
#6 Create Regular Customer Interventions
Brand Interventions are the campaigns that generate curiosity, break the thinking patterns and instigate actions. They drive the customer to take action.
Happy hours, DJ Nights, Stand Up comedy etc are some of the popular brand interventions in hospitality. The brand invites the customers to come & experience joy with friends and family, this increases footfall and increases revenue much more than what it costs for those interventions. These interventions create great brand recall in addition to generating revenues. For example, a venue can become popular for staging class stand comic acts over the weekends. This creates solid word of mouth.
Big apparel brands offer a special day of sales for their loyalty members. The ease & convenience not only encourages the customer to visit but also results in higher revenues.
Brands like Decathlon create targeted brand interventions for corporates, schools etc and thereby lead to a higher share of voice. For Christmas Gifting Decathlon promoted 'Gift a Sport' digitally to encourage sports as gifting which isn't usual. They propagated an appealing idea and encouraged action.
When we present a printed social media calendar to the client marketing teams they feel belonged and involved.
Similarly, when I present a pre-launch copy of my upcoming book to the C-suite, clients and prospects and ask them for feedback it creates trust and mutual appreciation.
#7 Try Newsjacking like Amul.
For the uninitiated, newsjacking is injecting your ideas into a breaking news story done with an intention to generate media coverage and engagement. It is best done in a timely manner because the current event or news that you are using should be on the top of mind.
Amul is a master at newsjacking. Here is Amul's outdoor hoarding at the time of International Yoga Day. It attempted to ride the heightened awareness about asanas to talk about its own brand, and to share how easy it is to have Amul butter with breakfast, lunch and dinner.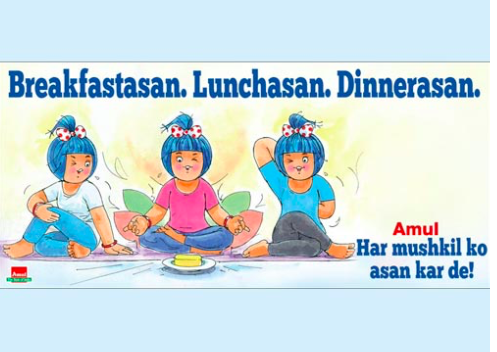 Newsjacking needs to be done very tastefully and shouldn't just become a piece of information. Also brands should be careful while capturing current affairs.
#8 Use A New Channel to Distribute Your Brand.
Watch the trends and see where your customers are engaging the most. Use that channel to distribute your brand.
If you are using social media, but not focusing on email, then try that. Email marketing works wonder to grow ecommerce brands and personal brands.
Video works great almost everywhere because of how it allows to create connection, demonstrate expertise or because not everyone does it.
One platform that is gaining prominence in India is TikTok.
There are people who continue to ignore it because they don't understand but smart marketers know that more than 200 million users in India every month are using it.
Sangeeta Jain, a renowned motivational speaker and India's first actress in a wheelchair, known as Geet on TikTok, uses TikTok to grow brand awareness for her English teaching business.
She has built an audience of more than 100k followers for her business.
Paras Tomar has used TikTok and Instagram to launch his beauty brand Nuskhe by Paras and make it a top seller on Amazon.
If you are a jewellery brand that deals in junk and fashion jewellery and sell through traditional channels, then you can use Instagram to reach out to millions of customers who are online.
Brands like Mia By Tanishq, Tribe Amrapali, Moksha etc are already doing it successfully on Instagram.
At 30TH FEB, we use both the digital and offline channels for growing our brand.
To grow the branding and digital services, we share information and campaigns using email marketing. But when it is about establishing the credentials of the team, and the brand strategist, the brand workshops, vision boarding sessions and speaking work well.
#9 Create A Video Series
Why?
Because it helps you connect.
And because it is easy to consume.
If you have never done it before, it's ok.
Try it at home or office a few times, and you will get better.
Don't worry about making it look professional.
What you say is more important than how you look. And, it is not always easy to speak in a logical sequence so you may want to write before you speak.
If you are a more fluent speaker than a writer, then do this. Do a trial video, look at what you said, think of points and examples you can add, and if you want to change the flow of how you said it and then make your final video.
Pick a subject that is close to your heart.Give real time examples and boost them with numbers wherever possible.
Don't be a one-time coach. Create a series.
When you share your first video with your audience tell them how often you plan to do it, once a week, once every fortnight or once a month. Once a week is good but you don't need to start there.
You don't need to sit in front of your mobile phone or camera every week to do a weekly series.
Record all 4 videos in one day and then send them later, once every week.
Don't worry about making long videos. 1-4-minute-long videos are good in the beginning. Focus more on saying something useful and replying to any questions and comments in time. If your videos are useful, the audience will want to hear more.
And, don't sell in your videos, until you have done 10-20 videos focused on giving value.
And, if you want more success your video (and any type of content) give people your exact recipes for success.
Hope this has inspired you to create videos for your brand's growth.
#10 Create Stories Where Your Brand Is Featured (Story Led Ads)
A school friend who is now a filmmaker, created a video for a popular Indian snack brand.
The story is about a woman artisan whose husband packed lunch for her and wrote a note with it. During lunch when the artisan opens the lunch box – she finds the note where the husband wrote that he packed a 'paratha' but no 'subzi' because he burnt it as he is not proficient in cooking. He further wrote that I am sending something else that you love.
Then the camera pans onto the lunch box, where the artisan reaches out to the lower compartment of the lunch box and finds a packet of that Indian snack brand. If you were to watch that video, you will surely connect and will remember it for a long time along with the brand that is featured in it.
The Rajasthan Tourism campaign from 2018 talked about tourist stories and those became aspirations to many from the world over leading to a rise of 21 percent in tourism with almost 5.19 Crore visitors in 2018.
One of our featured brand stories includes a vision boarding with a client during an annual review. For the pre-launch of the book 'Brand Like a Pro' by our founder strategist, we will be featuring stories with the leading business owners and professionals.
Brand stories work because people connect with stories, and when a brand is present in the middle of the story in a relevant way, people remember the brand with the story. Good brand stories make sure the brand's message is there in the story. They are good for creating brand recall. For your brand stories feature customer journey, capture their experiences and stories on brand-customer relationships.
#11 Make Your Product Easy to Use Or Buy.
Beachbody, an American company with more than a billion dollar in annual revenue traditionally sold fitness related DVDs. Recently to cater to a growing online audience and the OTT trend they started offering "Beachbody on Demand" where users could buy subscriptions and stream Beachbody workouts to a device of their choice.
Perception plays a big role in branding so if people perceive that your brand it is not easy to buy or experience your brand it will create friction in their mind, and it will impact sales. That's why pioneering ecommerce brands like Zappos that started by selling shoes online offered no- questions asked return for up to 1 year, and free two-way delivery (that means they even paid for sending a pair of shoes if you didn't like it). They removed all the friction in mind of the online buyers by getting rid of big reasons why people didn't buy online.
This is why in India we have a unique system of C.O.D. (cash on delivery) because most customers did not want to take the risk of paying upfront and not receiving the product.
At 30TH FEB, we created packages, first in 2014, to simplify the offerings and help the customers choose easily.
Over the years, we have updated and added new packages, as of now we offer 3 distinct packages.
Start Up Growth Packages: To help startups from ideation, to launch and through their growth.
Personal Branding Packages: For CXOs and professional and startup founders with growth mindset, to help establish thought leadership, and make sure they are seen in the right places.
Brand Marketing Packages: Customized Plans as per industry trends and business goals.
Think how you can make your product easy to buy or experience.
#12 Make Your Customer Feel Special
Derek Sivers, founder of CD Baby, the largest sellers of independent music at one point, wrote an order confirmation email that made his customers smile. He called it the "The most successful email I ever wrote" in his bestselling book  'Anything You Want'.
He called it so because of the wave of attention and massive brand awareness it created for his business, which he eventually sold for $22 million.
You may have to stretch yourself a bit to create customer delight. Like if you run a customer support intensive business then you can build a bigger custom support team and reply to your customer support emails in less than 5 minutes. Basecamp does it and it plays a part in their big success.
But it may not be as tough as always. It may be as simple as writing a heartfelt email telling your customers how grateful you are for their business. This often seals the bond just because you shared what was in your heart anyway.
We have always believed in gratitude and appreciation.
A heartfelt personalized email or a handwritten note worked really well with the clients where we spoke about their brand story right from the brainstorming stage to where we have reached with the path we sailed together. The surprise element is that they couldn't even recall the incidents from their startup story that we reminded them through our message. To have someone with you who knows your story so well is always a special feeling, said all of them.
#13 Make Your Customers Shine
Firstcry hosts different Baby & Kids Photo Contests. Through these it engages its audience, the parents of the kids by featuring them. You can create similar customer centric events.
You can also share customer success stories. You can do it by publishing a video with a happy client or writing a story about them on your website. More than the format, is that you do it.
This fosters transparency, initiates conversations and makes the brand appealing. The apparel brands like Nike, Zara ask the customers to share real time images, video, audio etc. This is called User Generated Content (UGC).
To attract people online, brands use video testimonials, to share customer experiences without much editing. The unedited versions get more engagement because people find them authentic.
When people find a brand authentic, they are more likely to trust it and recommend it to others.  This is the power of making your customers shine.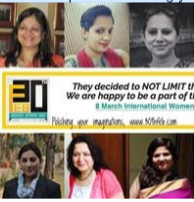 For one of the women's day campaigns, we planned a personalized campaign featuring our women clients. We ask for their permission on email as well as over phone. When the campaign came out not only were they surprised but they were happy to see the creative as well.
#14 Create a Waiting List for Your New App or Service
Mailbox, an email app for iOS devices, created a unique virtual waiting line, for its launch in 2013.
It resulted in a waiting list of 1.3 million users. Due to this huge anticipation, on 7 February 2013, its launch day, Mailbox became the second-most-downloaded free app in the App Store that day.
Thanks to this buzz Dropbox acquired the 13-employee startup for $100 million in March 2013, within a month of its launch.
Smartphone companies now do it before every new launch, because it works so well for them.
This approach not only helps you create a buzz but also excites the users who you can interact with to get feedback on early versions of your product or app. To get feedback to improve a product it is helpful to launch the product to a small group of those who sign up for launch.
The email you are reading right now is part of the Brand Growth Email Series. Before we launched the series, we teased it twice, building anticipation and excitement for what was to come.
The first time 72 people interacted with our FB posts. Out of those 2 became our clients. Second time we promoted the Brand Growth Ideas on Facebook and got the subscribers as per our target audience.
#15 Pick Causes that Matter
Stay socially relevant. Support causes that aren't just about profits but those that make you socially responsible because customers like to connect with socially responsible brands.
Social causes give the customer a reason to invest with a brand that stands up for a cause. When customers invest in such a brand they feel themselves part of the cause.
This is what made TOMS shoes immensely successful as a socially responsible company. They pioneered socially responsible one for one business model that made their brand very valuable, so valuable that Bain Capital picked up a 50% stake in TOMS at a valuation of $625 million. As per this model, the company promises to deliver a pair of shoes to a child in need for every sale of their retail product.
When you adopt a cause during tough times, you earn trust and recall. When the customers are concerned and weak emotionally they are more impressionable and what you do remains in their memory for a long time.
Coca Cola Philippines announced that they will be using all their Outdoor Media spaces talking about the Covid-19 pandemic awareness.
The brand stated that it will re-channel Rs 22 crore to the following efforts: provide protective equipment and beverages to health workers, deliver food packs to most vulnerable families, and support affected small retailers in Philippines.
Dettol took to Tik-Tok with a hand wash challenge and thereby educating the subscribers by asking the celebrities to take up the challenge.
At 30TH FEB, we want our employees to be safe. That is why during the recent Corona Crisis, we asked all our employees to work from home, even before the government announced city and nationwide lockdown. We were proactive because it is always better safe than sorry.
By doing it we put both our employees (and indirectly our clients) first because it ensures that we continue to service our clients as usual.
#16 Create Hype
December 2019, I noticed a post on Facebook asking for enrollments for a 2021 workshop. That's the power of hype. The marketer behind that post was trying to catch on the year end and new year plans and asking to buy you something that is happening in 13 months.
The message is clear, it is so grand that you need to enroll now.
Brands become big and successful by creating hype.
If your brand has a remarkable story, or when your brand or you achieve something or win an accolade or award, do not keep to yourself or your networks. Move out and talk about it. Run awareness and reach campaigns, let the world know about your story, your actions and your passion about it. This is one reason why Personal Brands and influencers are fast becoming relevant.
Use PR, Advertisements, Series of Emails or Videos to create hype, reassure teams and get going.
We did it In one of the Investment Awareness Programs for our client. We created the placards & instagram prop, that doubled the engagement and participants were keen on being tagged by the brand socially.
Make a noise around your brand and the offering, be open to queries and questions as that are the real time leads that you need.
#17 Talk to Customers, Prospects, And Anyone who can be part of your tribe.
Celebrity nutritionist Rujuta Diwekar does it well.
She is always sharing valuable ideas about seasonal diets, fitness and nutrition with her audience, and often interacts with them. With her recent 12 week fitness meal plan, she dedicated a week each to a lifestyle problem like BP, Sleep disorder or Vitamin Deficiencies etc.
People engage and ask questions. She takes doubts and queries in a positive light, does live sessions, posts videos to clarify and answers questions. That makes her approachable not only to the people who are keen to take her workshops and courses but leads to growth in her followers among the other nutrition & health professionals. Even her live videos in the current times of lockdown is very well received.
With such interventions she engages small segments of her community each with a specific disease. An engaged community helps grow the momentum for her brand and business.
You don't need to be a celebrity to do it. You can stand in your store and talk to a customer who walks in. You can ask about their likes, dislikes or what problems they want solved. Once you talk with enough customers you'll sense what they are after.
For a client whose customers are deeply affected by the current situation and stock market fluctuations, we initiated campaigns to keep the conversation loop open, thereby assuring their clients about everything that is impacting the customers morale. We were sending 2-3 emails every week, creating videos that the services are absolutely unaffected and boosting employee morale by sharing retailers.
#18 Empower your brand representatives
Train. Delegate. Review. Repeat.
Empower your brand representatives. Handhold them to align and work in line with your brand goals. Invest your trust into the brand representatives.
This not only boosts the employee morale and work culture but also helps you focus more on business growth.
Current times are testing for any business. We reposed trust in our team and asked them to lead the 30TH FEB social communication. What you see on our space is all executed by the team. You see our digital marketing lead, our spaces feature our team, from the lead digital marketing to those interning with us.
All our employee centric activities that boost growth and bring a sense of accountability and belonging among team members are captured and shared in that space. Everyone plays his/her part in the above steps of training, delegation and reviewing. The results are quite wonderful.
I am happy to repose trust in our team and ask them to lead the 30TH FEB channels. Also the contribution is compulsory for all levels of hierarchy as per their job roles.
#19 Act as a media Company
For a media company content is the product.
If they don't pay attention to quality, deadlines or the way the content looks, their business suffers and their revenues take a hit.
Most businesses don't look at content like this.
Those who do, win because their media-type content helps them show their expertise and growth to those who are not their customers yet.
And, through this they create trust which leads to transaction.
That's why a business that is small today but creates content and brands it like a media company will win over a big business in the due course.
We ourselves are evolving into a media company that helps companies and individuals build profitable brands.
We are all in.
I wrote a book on branding no less.
Then there is this weekly Brand Growth Ideas series that you are receiving every week.
This is why in place of posting random videos, we are hosting a weekly series on YouTube series. Do check and subscribe here so that you get future videos.
And, we are not stopping anytime soon 🙂
Until we create something as powerful a brand builder as Michelin Guide that Michelin, now the second largest tyre manufacturer in the world after Bridgestone, created in 1904.
Small and medium sized businesses can see tremendous growth with this approach; because for big businesses that don't pursue this strategy, the circle of impact remains till their customers.
But a small business that acts like a media company continues to grow its circle of influence and trust and wins new business quickly.
Another point worth understanding is that a big business can afford to not do it for a while, because they can throw big money at lead generation and keep growing albeit at a low rate.
But those businesses that don't have unlimited supply of cash can't find a better growth model than acting like a media company for the reasons I shared above.
Are you a company like that looking for ways to grow?
Then get on 'creating a media-like brand' bandwagon and win 🙂
#20 Tap Into Social Selling
In 2012, sales people using social media to sell outperformed those who weren't using social media 78.6% of the time.1 What's more, social sales people were 23% more successful at exceeding their quotas than their non-social sales peers. Social sales people are doing all this by spending just 10% of their time on social channels. Surprisingly, however, more than half of
The sales organizations surveyed by the Sales Management Association believe their current social efforts are not sufficient: 55% say they would be more productive if they had a larger social presence.
Successful social selling hinges on authentically connecting with customers on social networks, building trusted relationships with them, and ultimately helping them solve problems that lead to lasting business relationships.
Your social network needs to be treated as individuals and not just psychographic targeting. The more you connect the better are your chances of trust building and honest dialogues. Have a truthful, defined and strategic social content plan in place, make it visually exciting and engaging to create the right connect.
#21 Help Employees Build Their Own Brand
Your business is the sum of people that make it.
And, if your employees appear smart, your business appears smarter. And when your employees are visible, it helps with the visibility of your business brand.
When you help your employee show up in the best way possible you also create a space in their heart, and they will want to stick to your business, even when something enticing comes their way.
Freedom to be is the new normal for millennials and evolving work cultures. And they want to explore their creativity through passion projects.
Progressive companies offer learning as a perk.
Chipotle offers to cover the entire fee for their associates to get bachelor's degree at an approved university.
Starbucks offers similar benefits. Amazon and LinkedIn also offer great learning perks.
Startups are not behind. They may do it on a small scale but they do it well.
Buffer, startup behind a leading social media tool of the same name, gives all its employees $20 per Month for Learning and Development.
At 30TH FEB, we encourage our employees to work on their passion projects as long as they are accountable for their KRAs and there is no conflict.
Employees are our face on TikTok, so the content they create there, helps educate our audience, and also builds the professional brand of the team.
That's just a start. We are also launching a new series "Brand Talk with Leaders", where one of our team members is leading the charge and the face of it.
We empower them through delegation, hand holding and trust to run the show on their own.
#22 Show The Process
One of our clients, a premium home furnishings brand invites its international buyers to explain the peculiarities of handmade weaving.
The clients sit back and enjoy the planned tour of carpet making process, right from the step 1 of sheep rearing, to grading, assorting upto the 11th and final steps of quality checks and packaging for dispatch. This way the client values the effort that goes into the making of premium artsy carpets.
This establishes the authenticity of their product and builds trust for their brand among the buyers. And this happens while their clients get to witness its traditional art of weaving and the weaver stories of Rajasthan. and its traditional art of weaving.
The uniqueness, traditional and heritage value of these handcrafted products is augmented further by inclusion of heritage properties which still adore the 100s of year old carpets from the region.
The entire process is also significant for trust building and branding as compared to the machine woven imitations which can be digitally found at jaw dropping prices.
We being an agency believe in sharing the process with our clients so that they understand and trust the effort that we put in the task assigned. We share the process at four different levels. Watch this video here to understand the process.
#23 Wear Your Brand
Manu Kumar Jain, Managing Director, Xiaomi India who is one of the most popular Indian C-suite executives on social media, can often be seen wearing the brand t-shirt.
He usually acts as the anchor for his brand campaigns, the new products and even the achievements. The visuals and message work on the positive stimuli and offer higher recall and engagement around the brand.
He acts as the anchor for the brand strategy of Xiaomi. Right from the premium mobile handset bookings to the robotic floor mops. His timeline brings the first look out.
The neuromarketing experts define this tactic as anchoring where the marketing works on the first piece of information. It is believed that the first piece of information acts as the deciding factor for consumers and is even said to set the tone of their purchasing behaviors.
He does it all almost always with the brand up on sleeve, a t-shirt, a video chat in the branded boardroom or a team shot with everyone displaying their love for the brand and that certainly pushes the brand recall much higher.
When a brand custodian at c-suite level wears the brand up on sleeve with so much conviction, it is not just the employees but the consumer too believes in the brand integrity.
Do it anyways. For example if you run a big company everyone would wear the logo on their shirt. Let the employees carry the brand bags and be seen. Have awesomely designed welcome bags for employees. Allow them to feel belonged.
We have not been all out in branding on the sleeve but we have been very transparent and honest with our story. Like how it has always been, thru emails, thru website, thru our social stories. We celebrate our brand all the time in whatever small or gala way we can. Above image is from the mindfulness session we had last Saturday, as the first industry interface to help our team cope better with the new normal. 🙂
#24 Launch A Workshop Or Training
Workshops! Ah there have been too many ever since the Covid19 crisis.
Launch them anyway.
A powerful workshop establishes your personal brand and in turn open windows for new business relationships. The only promise required is 'You Deliver What You Promise'. Be clear with your offering and communication. Set right expectations and deliver beyond them.
A workshop or training is not an easy task, it requires passion, planning and diligence. Ensure your workshop is 'NOT JUST ANOTHER TRAINING PROGRAM'. Make is a work of precision,
Customize all material and focus on the ACTION PLAN
Provide coaching and BE SPECIFIC
Reinforce expectations of performance with REAL TIME CASE STUDIES
Offer Solutions and AVOID Selling
Ensure it offers value, engages your audience and helps them learn new things. Offer hand holding, ask questions and quiz your audience to help them understand the problem. A well planned workshop will fine tune your art and empower you as a solution provider.
We conducted two workshops on 'Personal Branding' for a marketing/sales team and 'How to Up the LinkedIn Game' for a closed group of mid-level and senior management. I am happy to share we got good feedback followed by business enquiry, one after a month and few other right after the second workshop. What clicked is not our service offering but the trust we could build as solution providers.
This is no more limited to service providers, product demonstrations, retail traders are all coming together for online networks and outreach with customers as well as influencers.
#25 Stay Relevant! Offer Solution In The Present
Linen Club launched the antibacterial masks with three layer linen fabric. Peter England launched the reusable face masks. This is how they are staying relevant in the Covid19 times.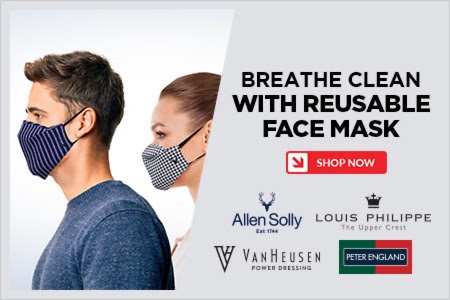 If a brand takes action that is relevant to the current situation, it is seen as authentic and credible. The way I look at it – is – that authenticity is about staying true to what your product or brand promises to do for the customer and this can lead to credibility.
They go a long way. It is important to understand the market trends and customer emotions. Brands need to understand that taking action is important and also come across as a solution provider.
Don't go overboard or come across as irrelevant. Rethink your marketing strategy.
Brands should extend support and stay customer focused. The mentioned brands shared clear SOPs being followed as per Covid19 guidelines.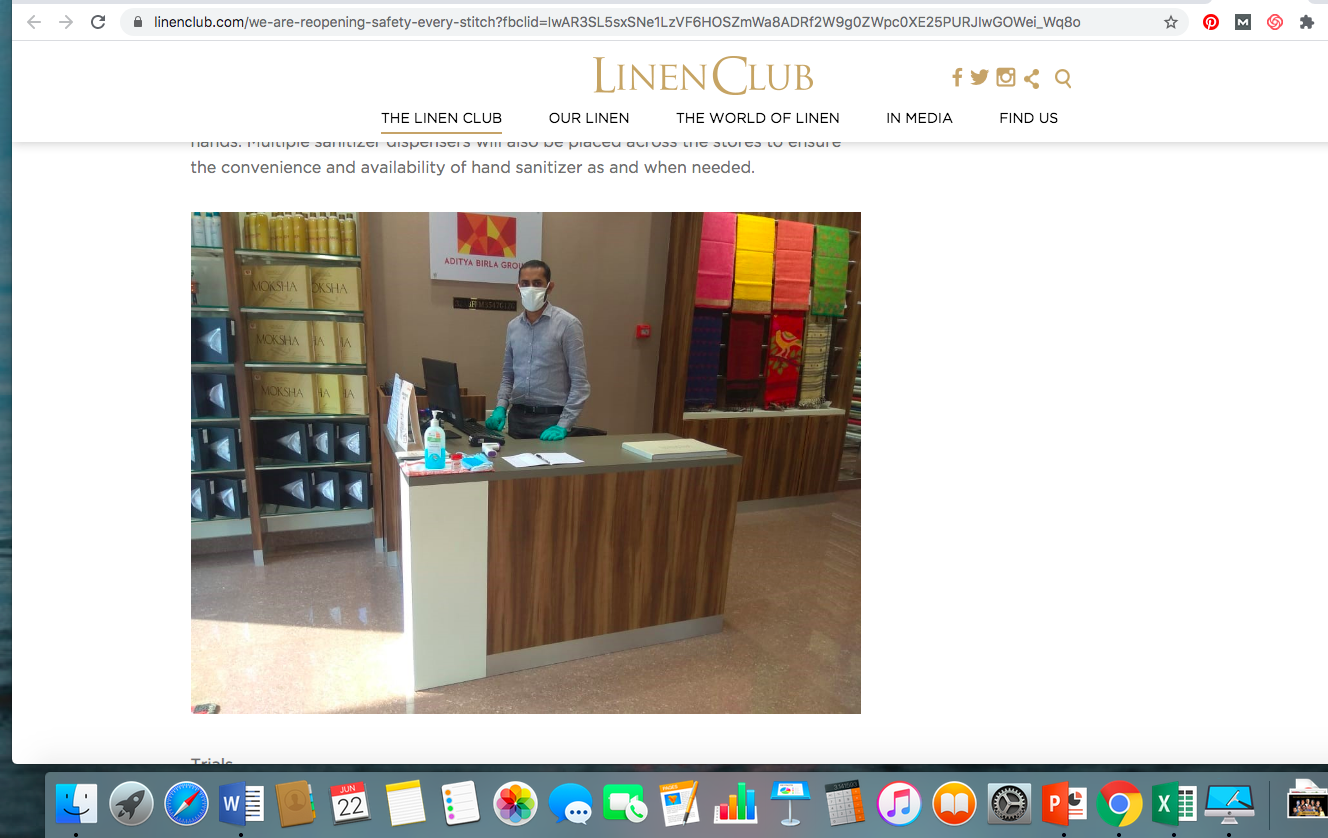 Their brand communication, message and tone is assuring and they are also offering home delivery, online measurements etc to extend support.
We do our bit to stay relevant. April first week, we did a series on social media on how brands can sanitize their brand communication during Covid19. Next we launched an exclusive series of 'Brand Talk with Leaders' focusing the industry leaders, startups owners, CFOs, volunteers to educate people on how brands are managing themselves at operational, marketing and employee motivation levels to stay relevant.
#26 Engage And Empower The Stakeholders
Covid 19 did not spare anyone.
Like people, businesses also felt the jolt.
They struggled to keep the employees and customers motivated and needed both, the employees and customers, to go on and survive.
Companies reacted to this in different ways. Some chose to cut their losses and increase their runaway, others saw this as a moment for transformation.
Shopify, the ecommerce giant, was among the first few brands to announce absolute work from home (WFH). It also offered $1000 to each of its employees a stipend to purchase any necessary office supplies to ease the transition into remote work.
Many businesses want to transform like Shopify but they need to tackle revenue, and operations challenge first.
We were no different. Few of our clients wanted to go on a break due to uncertainty. Our focus was on maintaining operational efficiency, keeping employee morale high, more so because we are a young team, and continuing the team learning etc were important. We also wanted to avoid or reduce disruption in personal lives, which is a side-effect of chaos at work and in the world.
We acted quickly and got into WFH mode even before the government announced lockdowns. Later we extended it up to October. We discussed voluntary pay-cuts with the team. They were supportive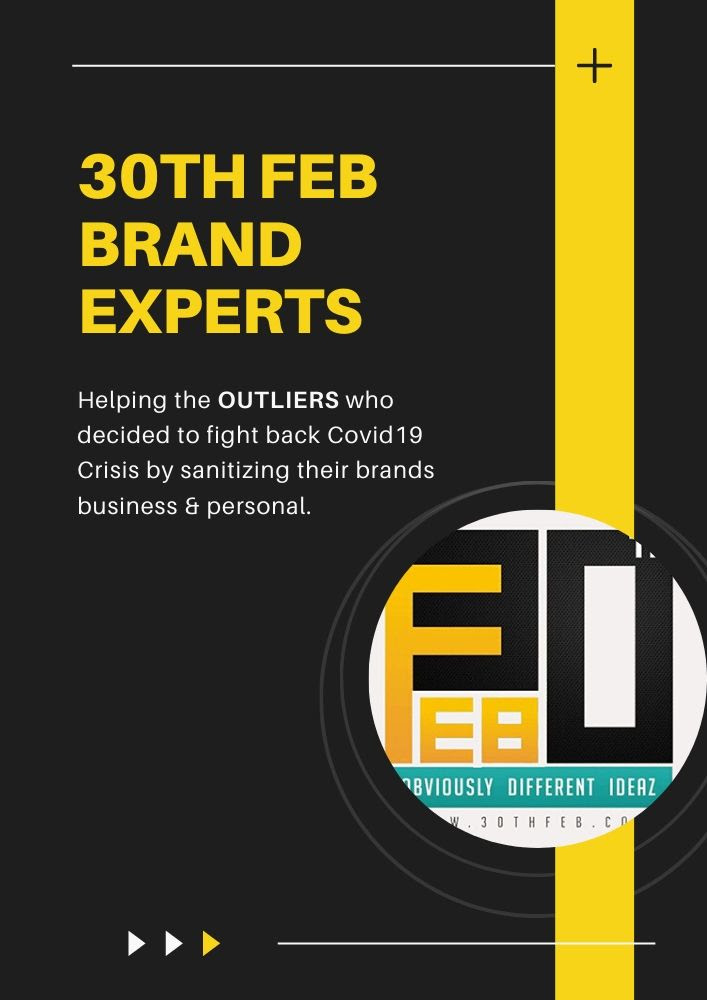 We also opened ourselves up to help external parties because that's the right thing to do. We engaged to hand hold and guide them on how to keep the brands engaged and stay relevant.
We offered special '2020 Unusual Times' rate cards to brands who asked for it during these times. It was the need of the hour and worked well for us in the form of new revenues and for clients because they could get a lean version of our work at a slightly lower price point.
#27 Plan And Practice Small Heaps
Branding is like breathing.
Like breathing keeps the body alive, branding keeps the business alive.
You need to consistently take small steps to keep your brand alive.
I am sharing the story of a brand that got hit and took baby steps, that I call small leaps, to stay alive.
This brand became aggressive in customer communications. They laid out a strategy to keep customers engaged.
Be it the social quiz, WhatsApp marketing, IVR service for support, regular webinars, small support groups, collaborating with fellow businesses for cross as well as upsell, they did it all. They did it to instill the faith among clients, to keep them calm, and to assure them about the brand and its services.
An entire Covid19 communication strategy was devised to generate engagement through all digital channels. Special focus was laid on employer branding as that instil brand trust during crises.
We worked with the brand leaders to execute this strategy. The plan worked. Because they were able to add value and build trust even when the industry was volatile and turbulent.
Progress is important. Plan one step a time and keep moving forward.
Even during the crisis this brand has been adding new customers consistently as they kept on taking small leaps. We planned many such leaps of customer connect strategies, ranging from awareness, literacy to engagement.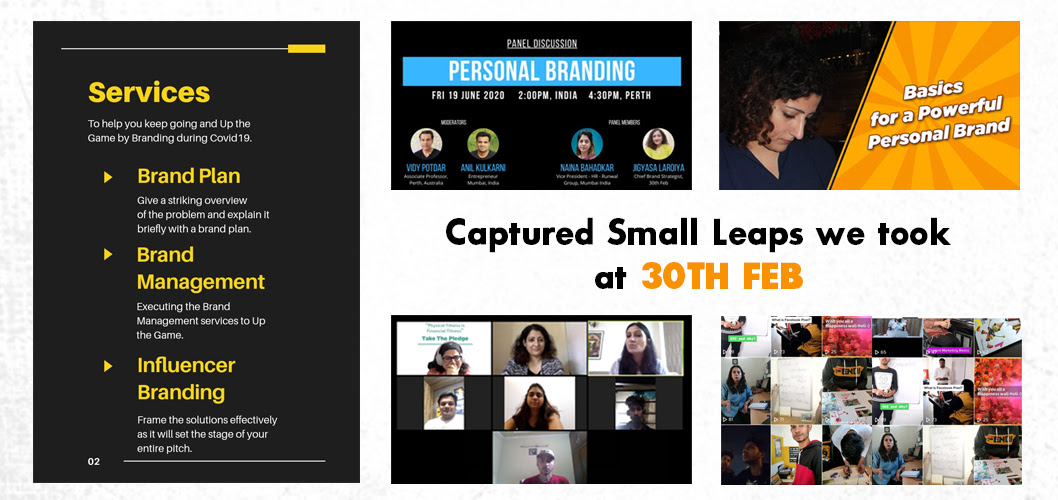 We launched funnels, offered optional custom offerings so that our client could retain the lost revenues and add more.
Soon they were on track and keeping even busier. Good Brands keep communicating and great brands engage. When there is a crisis – they engage more.
So if you think you are going through a crisis, ask your agency to take small leaps instead of stopping what you are doing.
#28 Create Small Wins For The Consumer
Humans love to win.
Business owners crave to win.
That's why they come to you…
… to help them win.
When you do that, you win their trust and make them excited about what's ahead.
You also make them happy and hopeful about the future.
It is easier said than done.
That's why instead of going after massive wins, create small wins for your customers.
Because win is a win, whether small or massive.
Small wins work well in the beginning, because customers don't have to wait long to see 'results' and you convince them that bigger wins are within reach.
LinkedIn for instance offers unlocking the paid features of LinkedIn Premium for a month and the analytics provide small wins in terms of additional benefits and success on your profile.
They make sure the difference is visible in month 1 and the small wins in the professional network establishes the credibility and features of premium over regular.
So building the digital edge is the big win for the client that we create through small wins like email list building, generating online leads, and sending digital PR pitches. And, these are all backed by well thought out brand scripts and sales messaging so they help clients get to their goals faster as compared to when they were doing all these in silo without a well thought branding layer.
#29 Write An Annual Letter
Warren Buffet writes to his shareholders annually.
His is one of the most awaited annual letters in the world of finance and investments. Not only investors but also the industry looks forward to it.
Another hugely popular annual letter comes every year from Bill Gates.
You can find all his annual letters on his personal blog called the Gate Notes. This year being the 20th year of the Bill and Melinda Gates Foundation, they dedicated it to the people who made the foundation's work possible. Read the 2020 Annual Letter here.
With an annual letter you open your world to others. Through an annual letter you can share your story, narrate the struggle and success and even make the reader a part of it. This is how people trust and resonate with the brand.
I have been writing to my clients, my team and my tribe for the last 10 years. As we grew from 04 brands to 40 in the 10th year we have been sharing our story, our lessons and expressing gratitude for the clients, team members and even people who encouraged us and kept us from tripping over. I never paid much attention to my reader list, apparently that has been growing on its own because I have kept in touch with the 'letter'.
Friends and family who probably are too busy to engage with my brand on social media also look forward to my 'birthday mail' because that way they come to know what I am up to and find some points to relate to my story.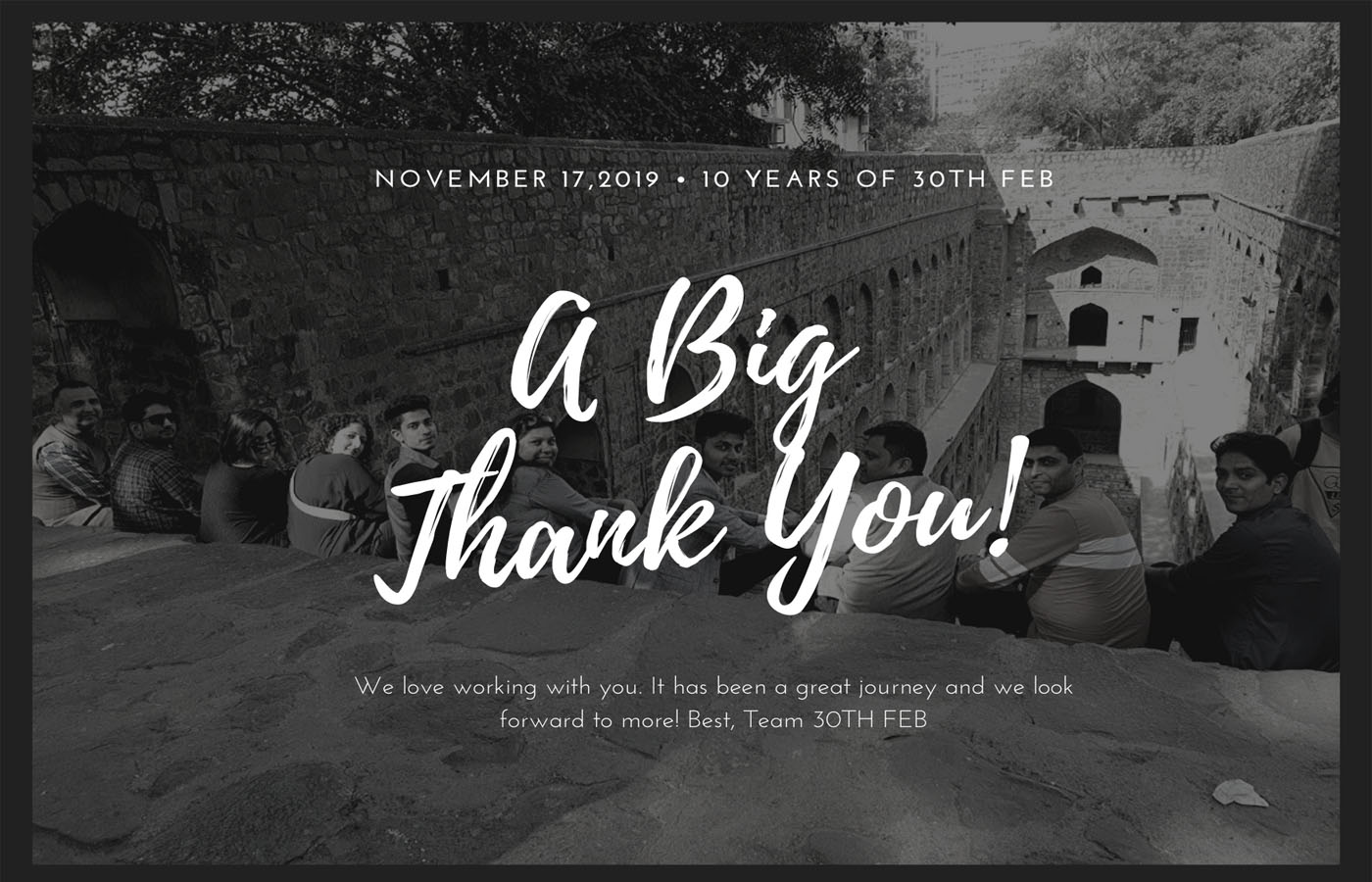 In my story as an entrepreneur it is the 30TH FEB Birthday mail every year that fetches me maximum responses and all of them are motivating.
#30 Improve Your Packaging
Your package tells a story.
Premium or cheap.
Sturdy or weak.
Modern or old-fashioned.
So give it as much of your brain power and love as you do to what's inside.
Create it in such a way that it tells the story that you want it to tell. Like for food items you can tell them a story about its sourcing. For clothes also, sourcing and how it is made or who makes it.
And, give them the info they usually look for. For food items, it will be nutritional information and ingredients. For clothes, it will be size, fabric and color.
A good package can also do a lot more.
It can help sell through copy that builds trust and creates a connection with the audience.
To sell with packaging, communicate the benefits clearly.
Packaging is not only for products but also for services.
Look at Zoho's Swadesh Sankalp, a targeted and well positioned initiative packaged with detailed features, elements and purpose.
The Zoho Initiative is designed and developed to provide relief to the education and government sector offices that are looking for technology integration in a secure way.
At 30THFEB, we empower brands and their services through packaging.
Be it a design for packaging carpets or pomegranates – we love doing it.
We help through content in terms of packaging a process in financial and IT industry. Also packaging for an entire brand marketing campaign as an Event etc is also a trending product that needs remarkable packaging for the digital world.
#31 Get Featured In Media, TV Or Podcast
A media or podcast feature is free publicity for you and creates more trust and credibility for your brand than if you paid money to run an ad in that same media.
Getting featured in a program that is not organised by your own brand boosts customer confidence in you.
People who get featured have better edge over others due to credibility associated with the medium that features you, your story or your message.
It is always easier to win a feature if you did something newsworthy. It could be like winning an award, writing a book, being chosen among the Top professionals in your niche, hosting live videos and interacting with the co-panelists. If you wish to begin now, begin with creating a podcast or YouTube channel and put yourself out there.
Whether it is a publication, a production house, a video series, keep it simple, relevant to your audience and your ownself as a brand. Check out my video series about branding here.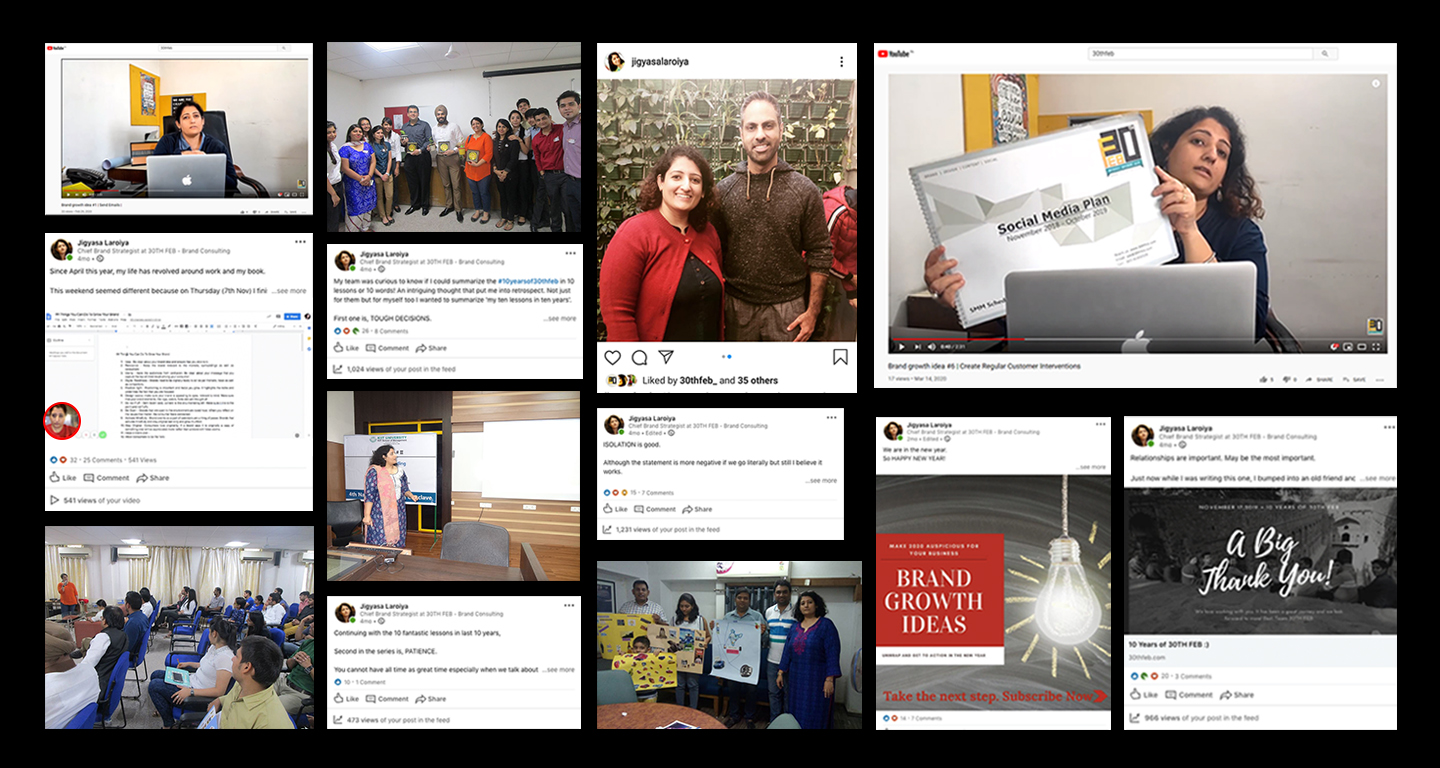 I got featured into a number of workshops, business summits and academic-industry interface.
This is not the content we created but this is the content of brands / institutions that connected to me.
The varied but established platforms featured me and this inturn gave a boost to our brand 30TH FEB, the brand I represent and also the work we do.
#32 Create and Publish Micro Content where your audience hangs out
Go micro.
Especially with the ever reducing attention spans.
Micro content can be a picture, thought bites, a short story or anything that intrigues your customer in about 10-30 seconds.
Micro content usually does not take a lot of time to create or absorb. It could be:
Infographics.
Short video clips.
Images and illustrations.
Graphs, tables or knowledge charts.
Text blurbs. A client case, an office communication, a small win, a referral testimony etc.
White paper abstracts.
Memes.
Tips shared on social media.
Short listicles.
You can invest a good 30 minutes to create a micro-post. And another 10 minutes to make it presentable – editing, snapshot etc.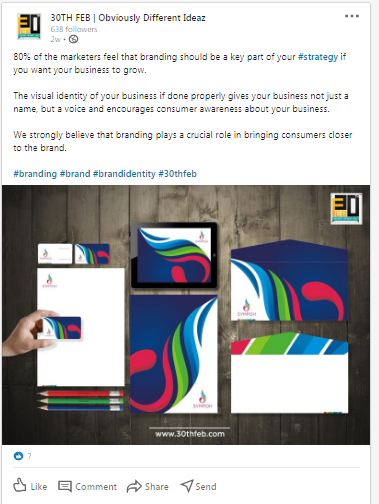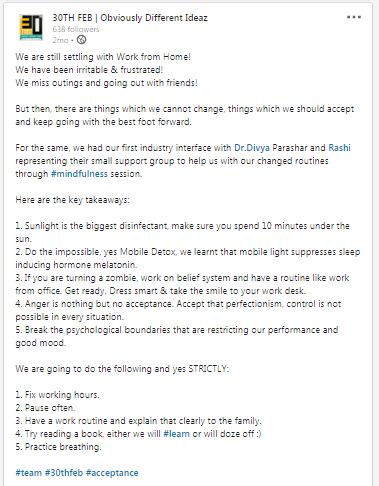 For example, if you run a software business then you can create short snippets about why one coding language is better than another.
Micro content does not have to be knowledge based or serious always. If you run a consumer brand, you can create entertaining videos or mass-audience oriented images with text on them and still grow your brand.
This could be an engaging quiz. A work process or a special day campaign communication for your clients.
If you are a financial planner you don't need to talk about stocks in all your micro content. You can post a picture of a pocket money discussion of your kids and their piggy bank in it, and link it to financial lessons from early childhood.
Go micro and build a tribe of your own.
#33 Help Your Team To Grow
Helping your team GROW shall go beyond the regular branding and team motivation activities.
Show them a vision.
Create a shared career path to grow. This keeps them excited about the work.
Have individual employee development plans – we did Vision Boarding for each of them.
Provide resources. Offer mentoring.
A team member reflects the culture of your company, always. We have assigned one saturday every month for team activities.
Assisting them in remote learning through short term course sign-ups,
organising expert sessions for L&D,
experiential learning through games like Dixit, Story stones etc to boost their creative thinking and even,
Impromptu team outings (not the regular team lunch and dinner) are a regular at 30TH FEB
That's how I worked on my team development to help them and the business grow.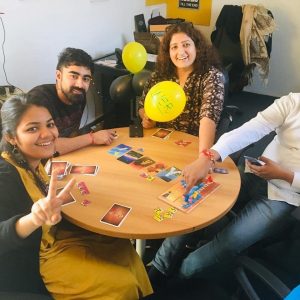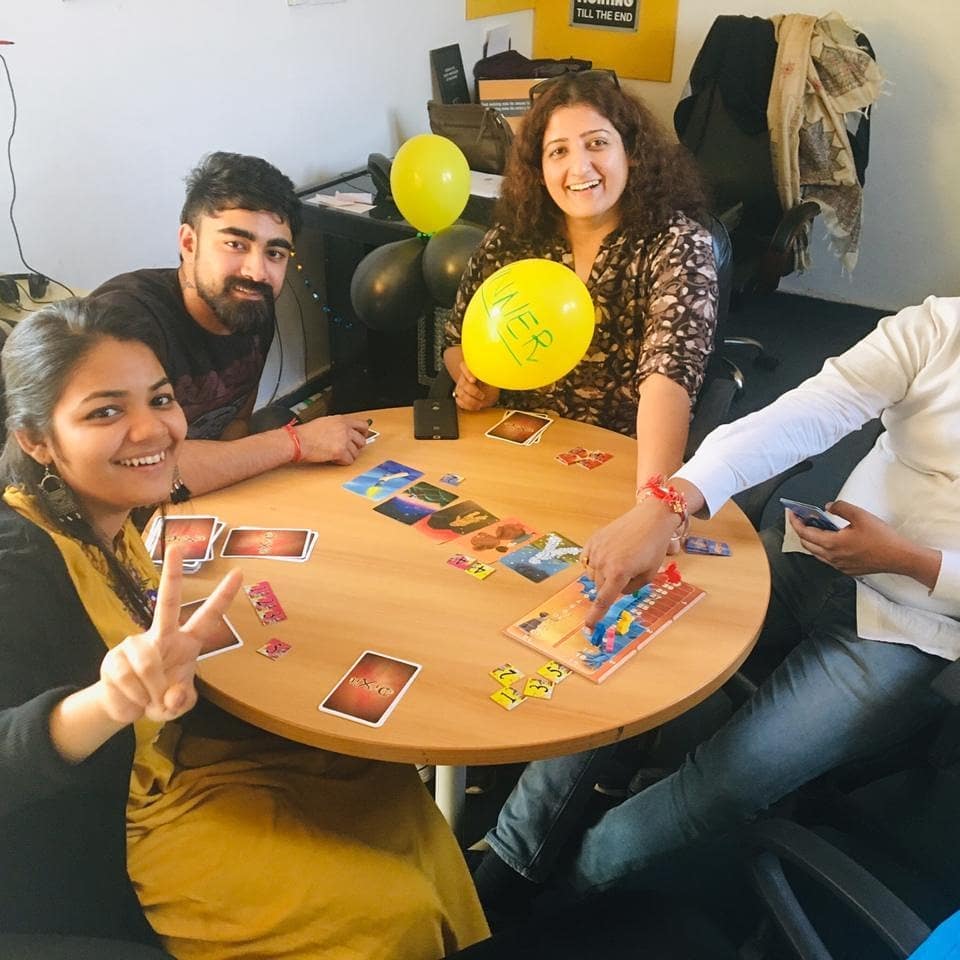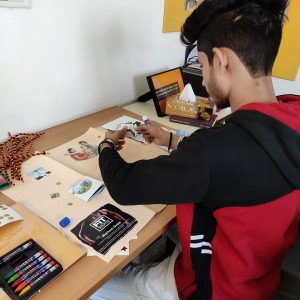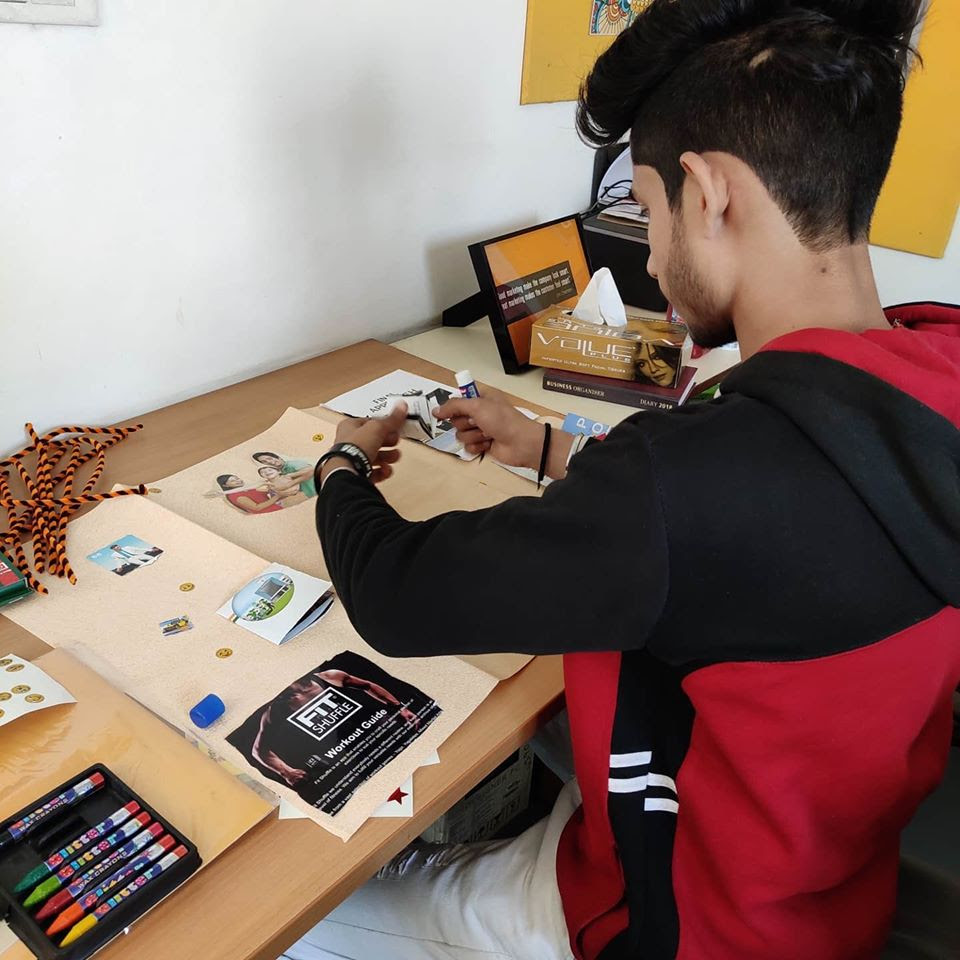 Due to this remote work culture as imposed due to Covid19, we all had a major missing for all of the above activities and the very element of doing things together. Basis the discussions that followed, we worked on special tasks and engagement activities for a week to assess what works best with whom.
The tasks involved coordination and helping each other through delegation practice.
Noting down and recording task designated hours to enhance productivity.
Hand-holding them in initiatives that are creative, self motivating.
Organizing quick meet-ups and assigning reviews cross-functional.
#34 Own Your Mistakes
We are living in the digital age.
And, honesty is still the best policy.
You see as brands, brand custodians, as employees even the best of the intentions can make mistakes.
Such mistakes often happen in the creative process.
Creativity should be about standing out, looking different and staying relevant. But at times, it can become offensive or hurt someone's sentiments.
Like it happened with Kent RO systems where they went discriminatory by mentioning that maids or house helps can be spreading covid infection for advertising their product Kent Attamaker from the Smart Chef appliances range.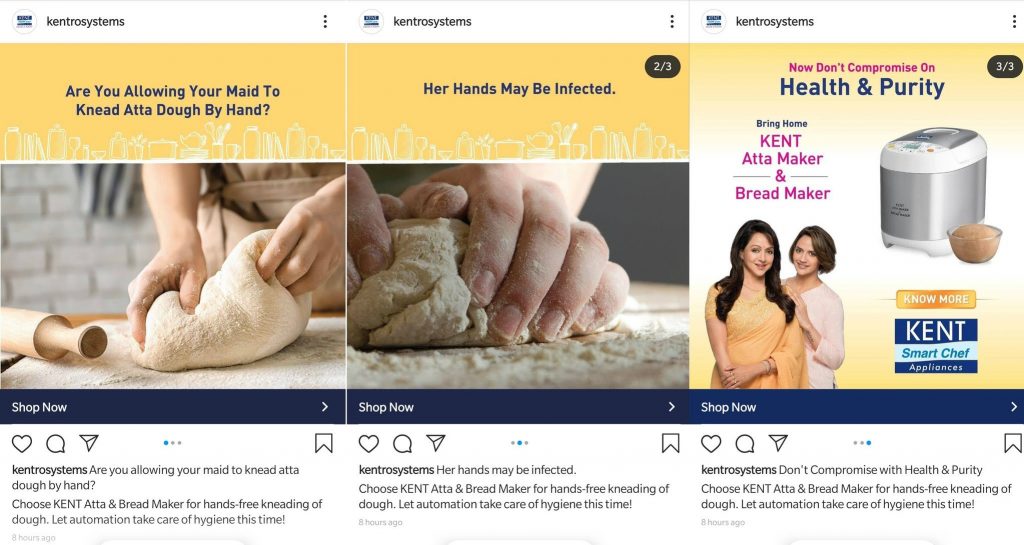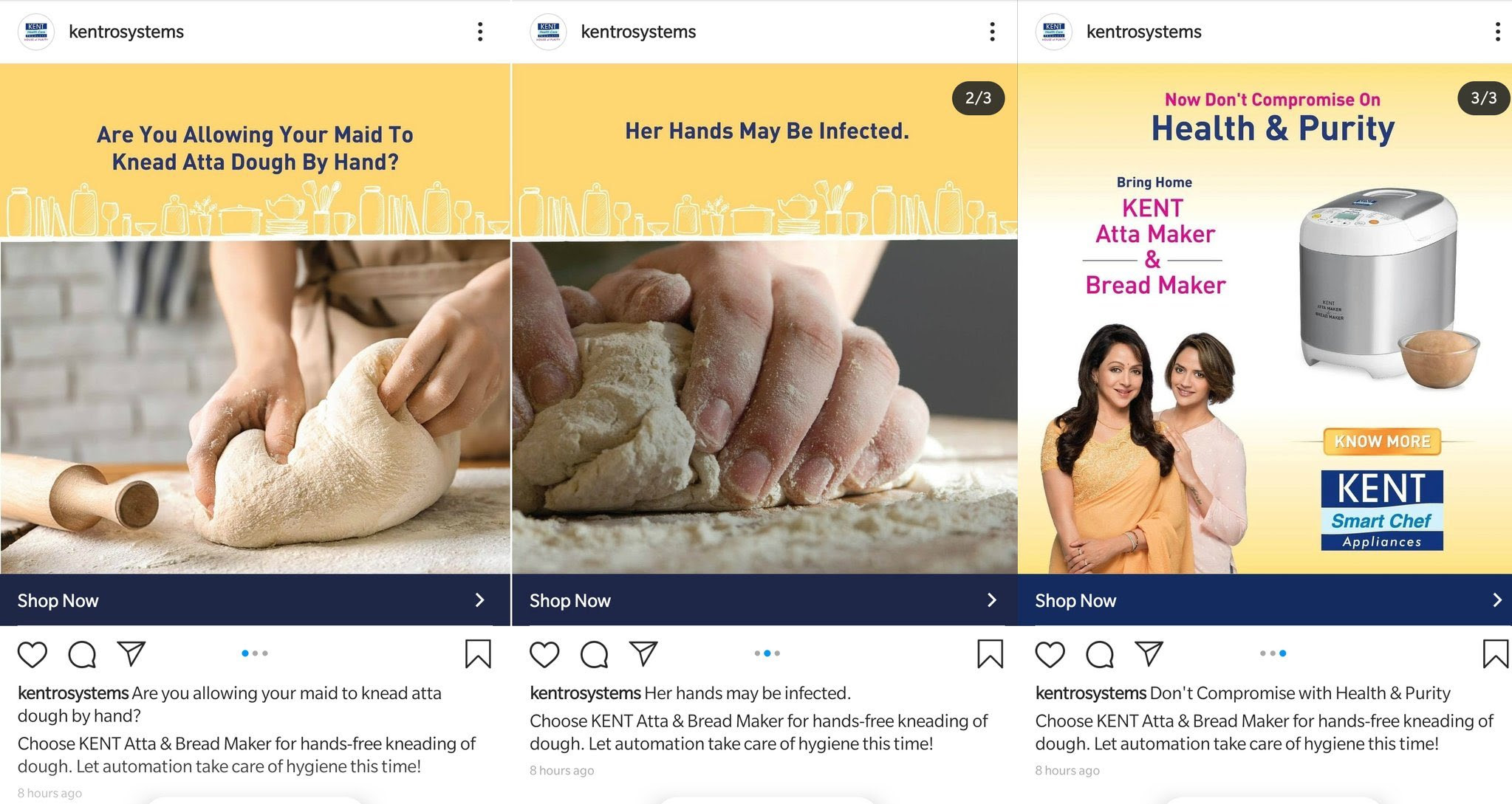 The company's chairman Mahesh Gupta later issued a statement in which he said the ad had been withdrawn. The statement reads: "Please accept our sincere apologies for having published the Ad of Kent Atta & Bread Maker. It was unintentional but wrongly communicated and it has been withdrawn. We support and respect all sections of the society."
So own your mistakes and own them fast because the Internet never forgets and it runs at the speed of light, so if your response is slow, a small issue can turn into a big one.
And don't be diplomatic when saying you made a mistake, just say it like you mean it. Because your followers will know the difference.
You can do it through an email, an advertorial, a social media post. Owning up and offering the corrective action is what responsible branding is all about. As a brand you need to take charge and act fast in a timely manner before the consumer insights turn into conclusions and redefine the brand imagery.
#35 Go Live
When Facebook CEO Mark Zuckerberg live streamed for the first time, it racked up more than 15 million views.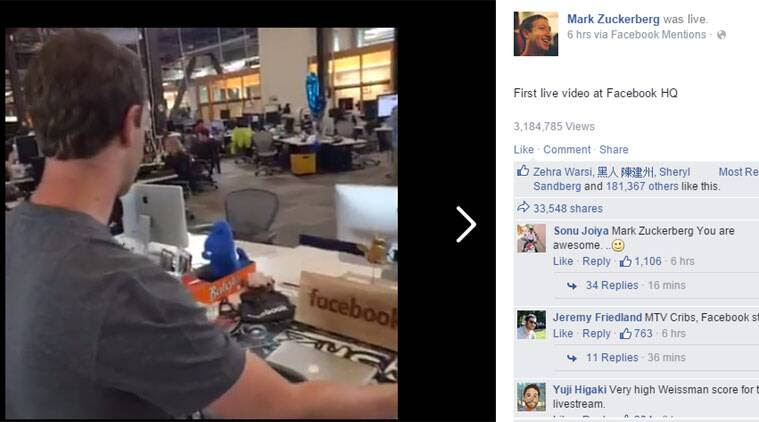 It humanized him, people were keen to hear one of the most prominent and popular young leaders who was constantly changing the way people were socializing, networking and doing business.
Going LIVE is powerful.
It can help a personal or a corporate brand by:
Humanizing your brand and creating engagement.
Offers an opportunity for the audience to connect.
Instilling confidence in the brand and making it more approachable.
Reinforcing your company's core messages and goals.
Strengthening their employer brand by removing barriers and gaps between employees and top leadership. Top leadership can go live and invite employees to share their thoughts, concerns, questions, and ideas.
Why should you do it?
Do it because there is no reason not no. Video is the medium of today and future. Earlier you get on, the better it is. And you don't do anything except your thoughts, a reason to do it and your phone.
Because it is a smart thing to do. LIVE sessions with brand leaders give you video content that you can convert to blogs, articles, employee engagement videos, and pictures and clips for your Instagram, and Twitter feeds. And, with a single live session you can become omnipresent in all your social spaces using tools like restream that allow you to go live on multiple platforms at once.
#36 Make Your Website A Client Magnet
You have milliseconds to grab the attention of someone who comes to your website.
Look at your website and see if it is able to engage a new visitor in such a short time.
Ask yourself,
Does it hook the visitors in?
Does it offer a way for them to keep in touch with you?
Does it feature a call to action, a single action you want the first time visitor to take on your website?
When done right, you can reply yes to all these questions and do them all in the top header and main banner section, called the hero section, of your website.
Why all this fuss about the website, because your website is often a customer's first interaction with your brand. It is a significant aspect of your Brand Communication.
Have a plan for your website. Your website must have a clear cut communication strategy that lifts the fog for the customer.
Simplify your message. Let the visitor be the HERO in your messaging.
Convey what you can offer and how it will benefit the visitor. Guide them to solutions.
Do not complicate action. Remember you have got milliseconds to offer the hook.
Establish your story and the value proposition.
See that your website does have an Opt-in to establish communication.
Engage the visitor through a give away, a contest for an event or magazine subscription.
Make your Opt-in impressive. Your marketing begins right there.
Manage, Update and Engage regularly.
Here is how we attempted the above on my book page.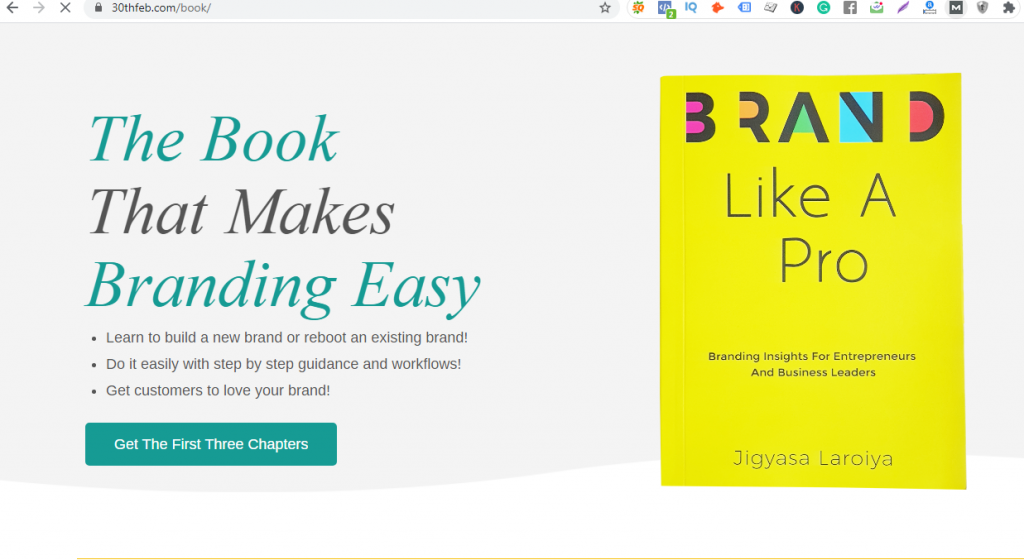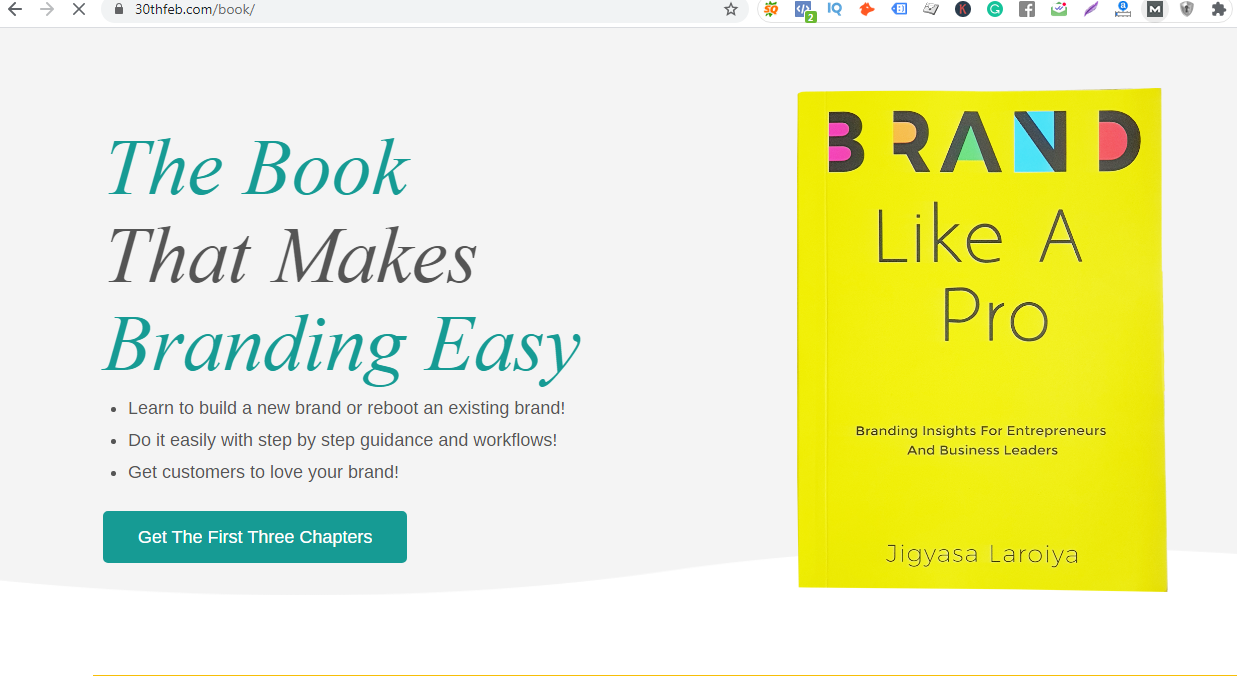 Still wondering how to grow your brand? Why don't you contact us and we can put together a proven Strategy to grow your brand to next level.